Mysterious Baths
Research
Architecture
Adaptive reuse
The renovation of a historical public pool in the inner center of Milan enriches it with a floating stage for the nearby theatre.
Milan, IT
Mysterious Baths
After ten years of dereliction, the renovation project for an old swimming pool became the chance to imagine an innovative system of public spaces in the inner center of Milan. Next to the Franco Parenti theatre, the swimming pool renovation has been designed to become its open-air stage, allowing an original interchange between spectators and visitors.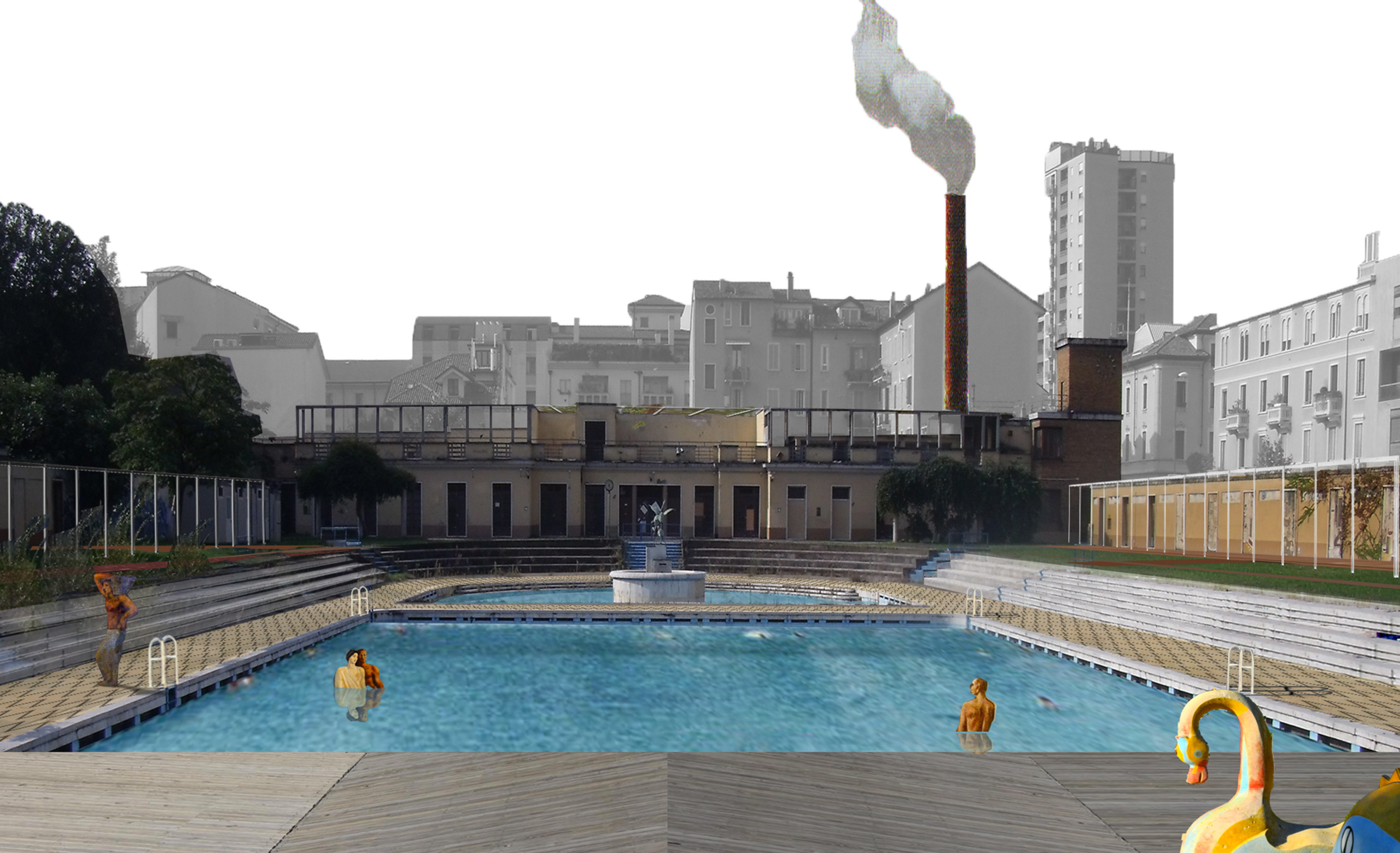 A new floating wooden platform has been designed to become a sun deck during the day and a stage for concerts and performances during the night. Flower gardens surround the continuous steps all around the swimming pool, natural parterres for performances and events. A long colonnade redefines the edge between the theatre and the open spaces, hosting temporary cafes and protecting the visitors from the sun. The original 50mt long swimming pool has been kept moving all the plants in a new underground space. Here an innovative system of water depuration by oxygen reduces the need for chemical additives. The choice of using different colored terrazzo in the pools and in paths around is inspired by the well-known De Chirico fountain called Bagni Misteriosi, which also gives the name of the project. Since the opening, Mysterious Baths had great success with over 1500 visitors per day.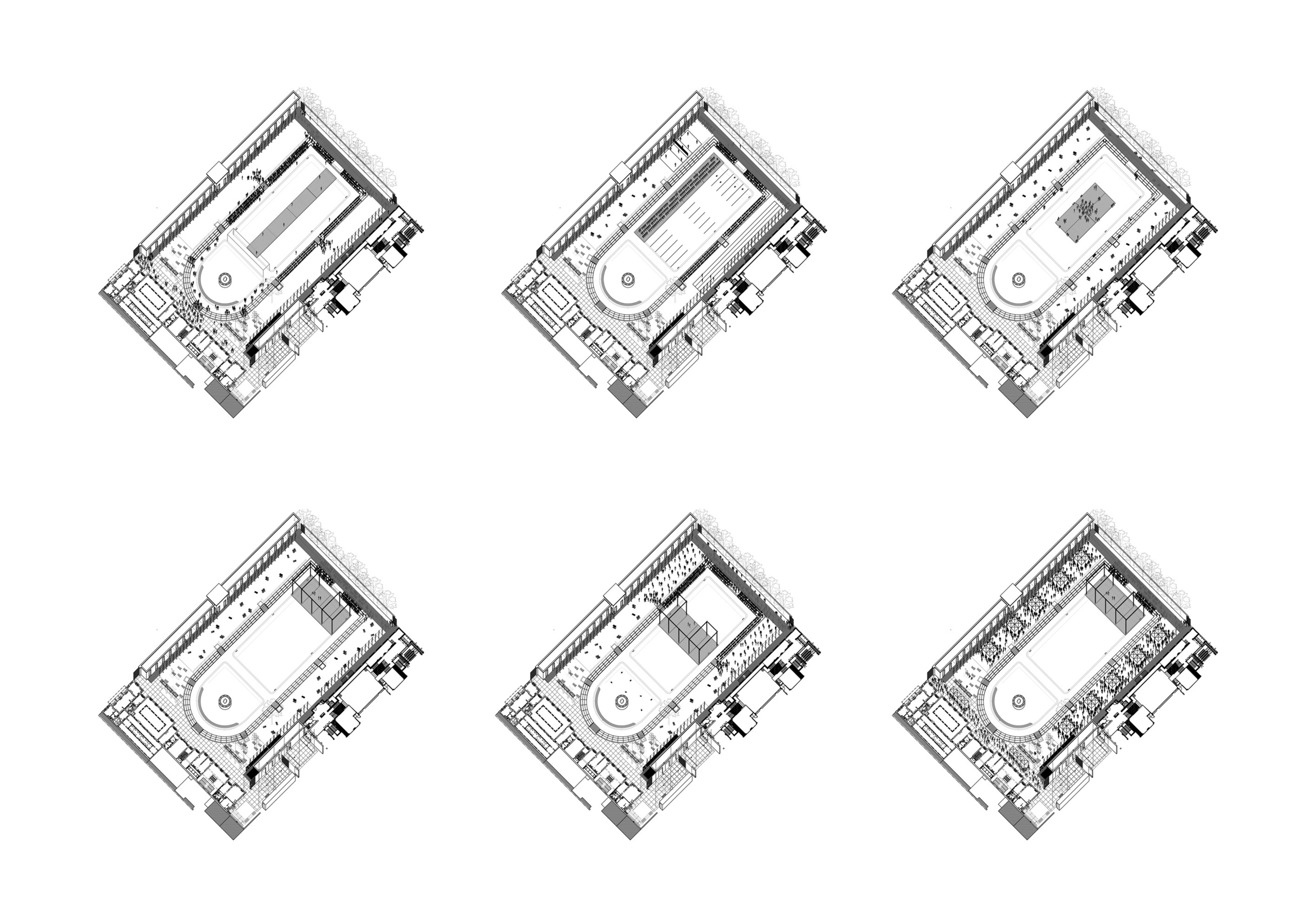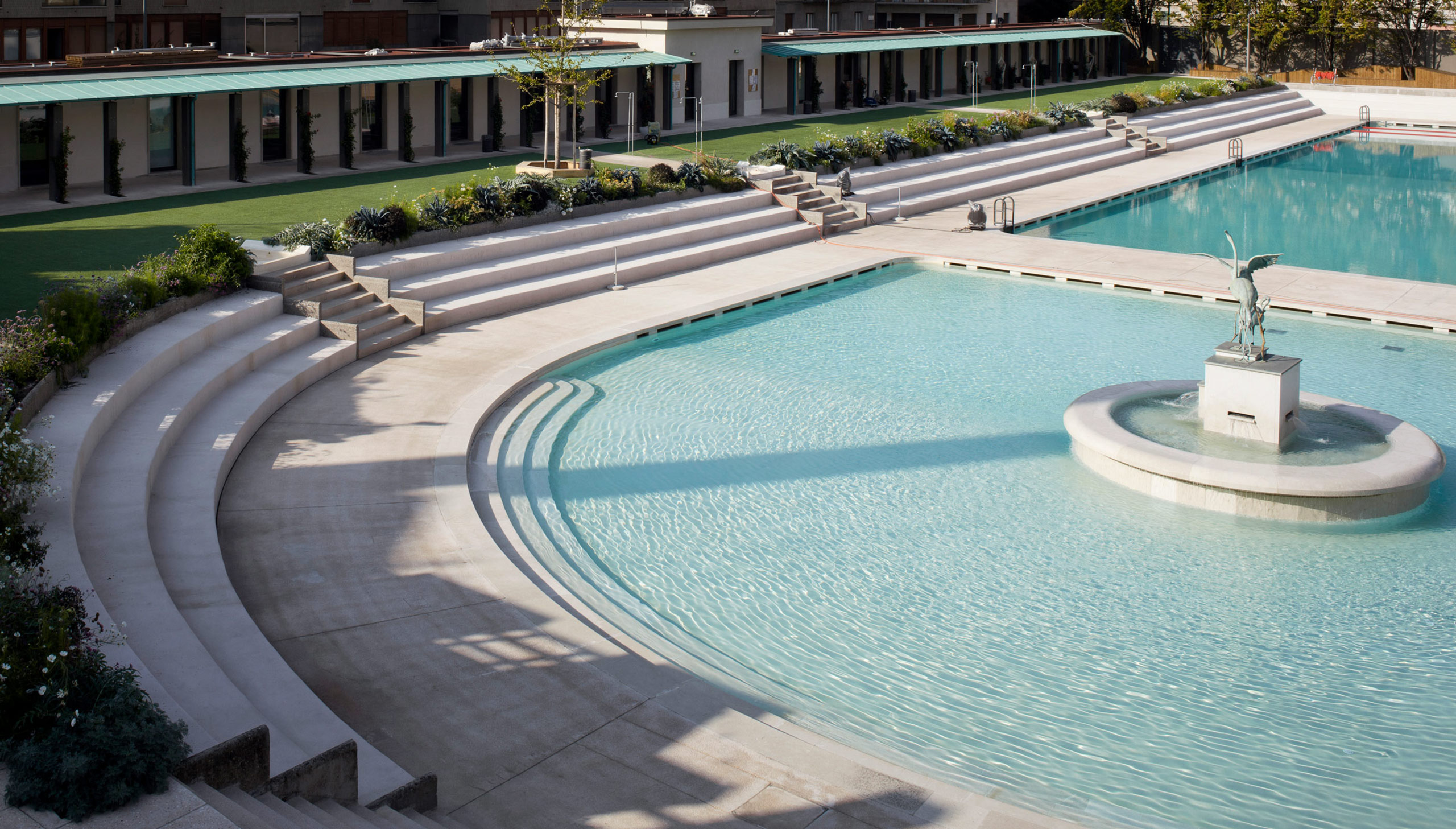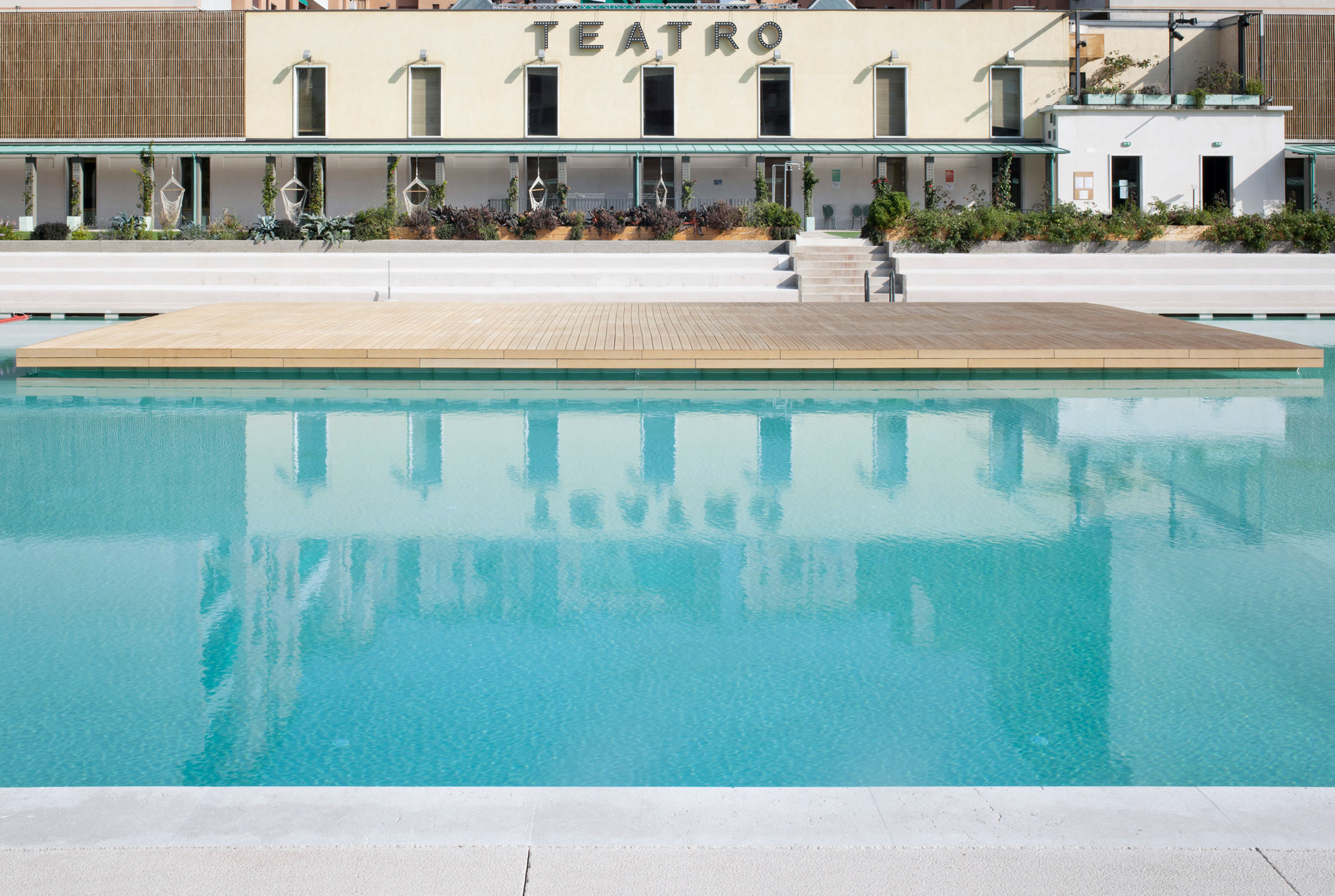 Project

Mysterious Baths

Place

Milan, IT

Year

2016

Client

Fondazione Pierlombardo

Status

Built

Built surface

1.050 sqm

Consultant

Structural engineer: Eng. Pietro Boerio; MEP: Ing. Luigi Berti, Studio Beta Progetti; landscape design: Barbara Petrecca

Photo Credit

Fondazione Pierlombardo, Guido Borso for Vice Italy, Alessandra Chemollo

Team

Laboratorio Permanente: Nicola Russi, Angelica Sylos Labini, Emanuela Forcolini, Luca Cozzani
With MDL, Elena Martucci, Giovanna Latis