Moscow, RU
The Cliff
Inside the former Garage Museum in Moscow, a temporary iron grandstand is designed to host an international dance event.
The structure placed at the center of a single wide room divides the space into two different areas: the formal stage in the front and the performative stage in the backside.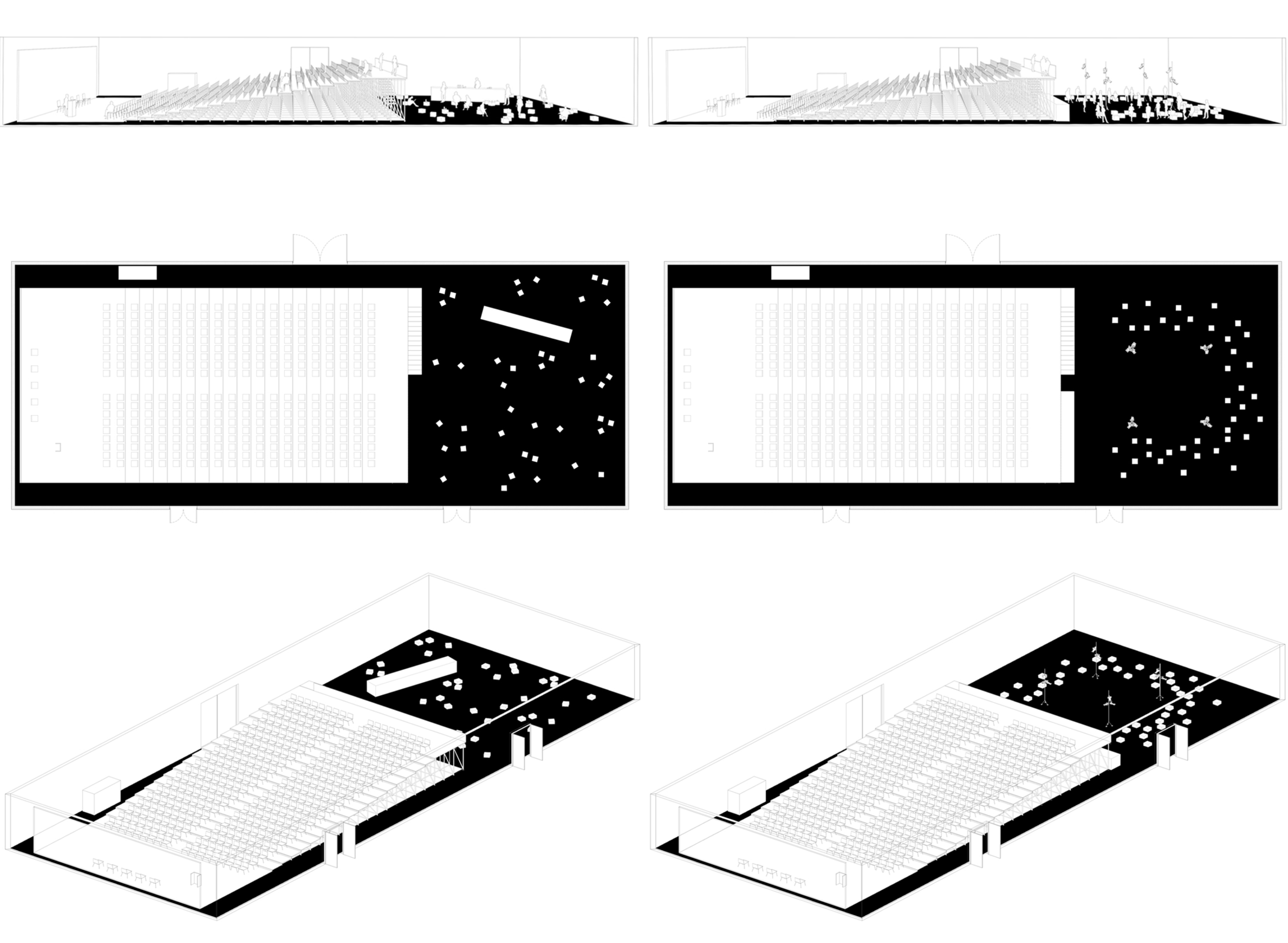 Due to its squared and empty space, the backside stage is a versatile surface that can be experienced by the ground level, from the stairs, and by the upper level of the facing "cliff".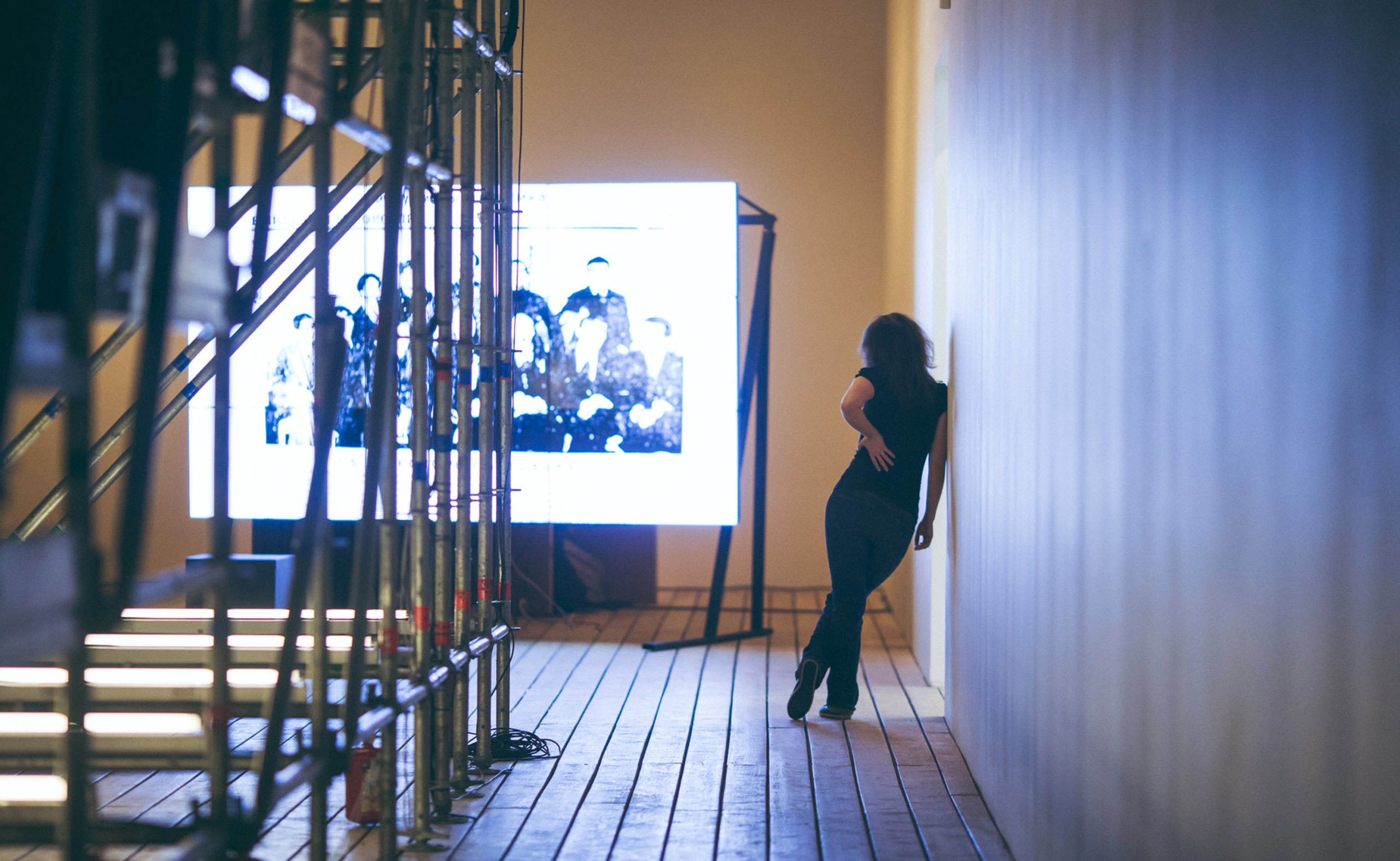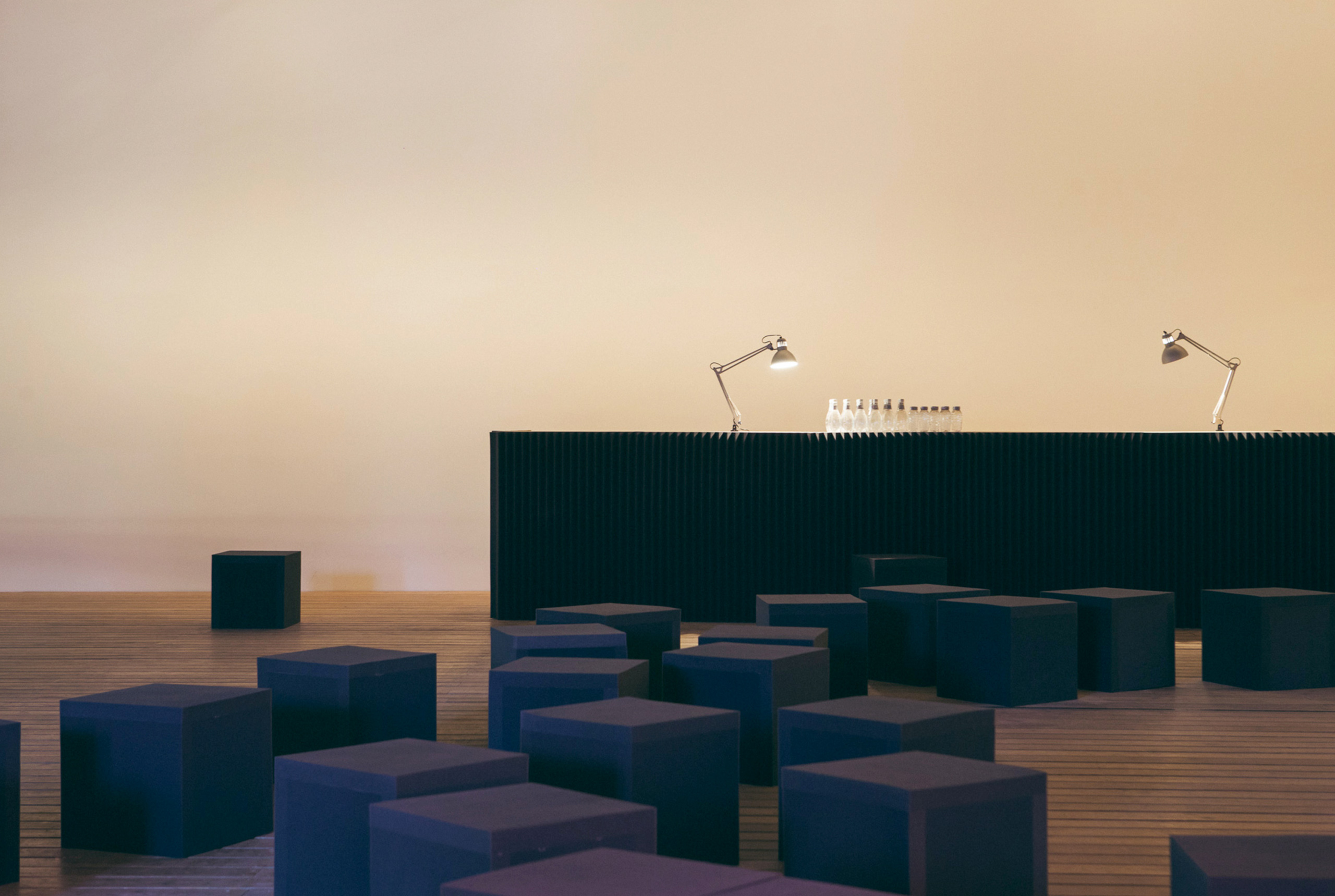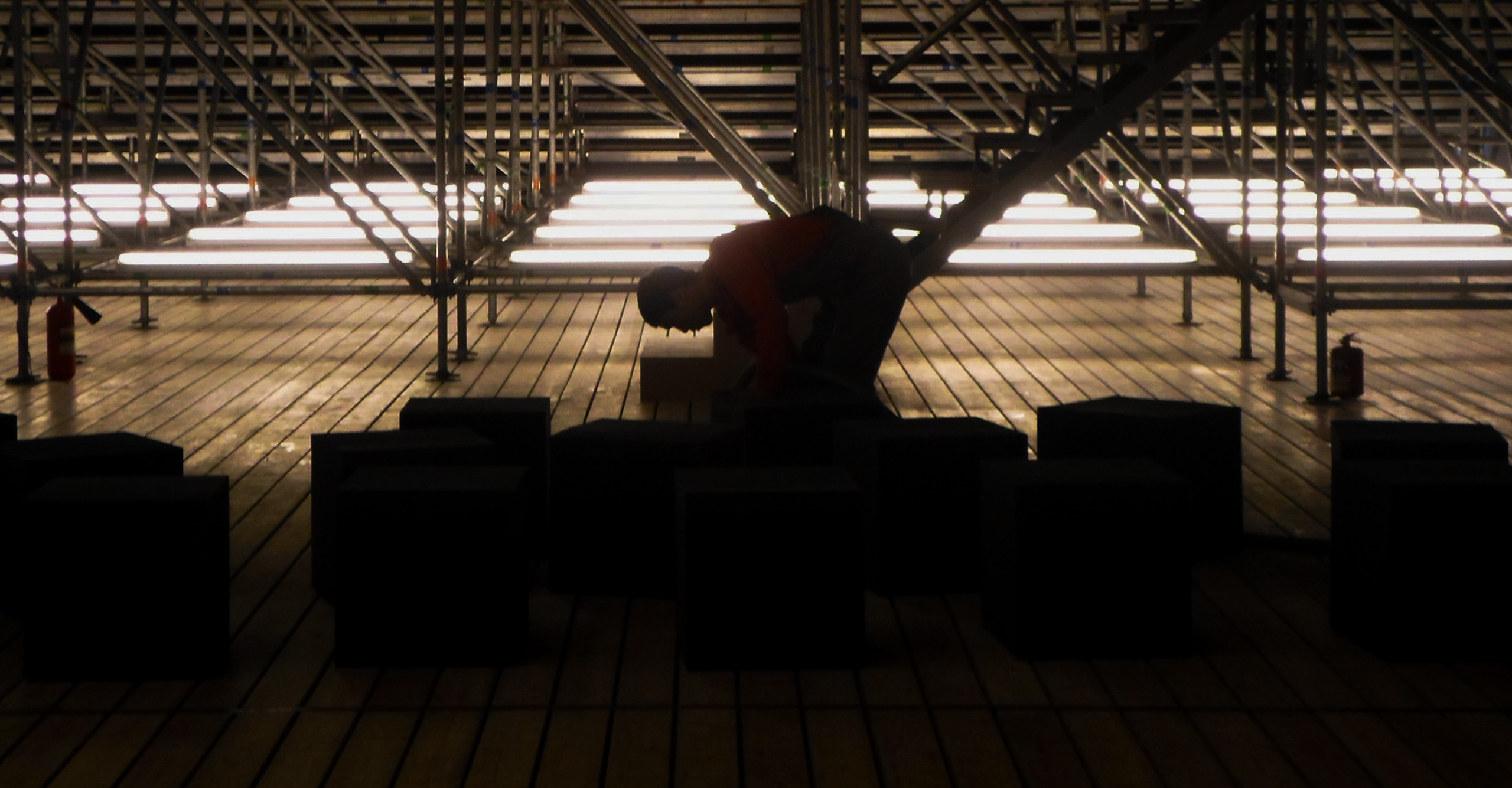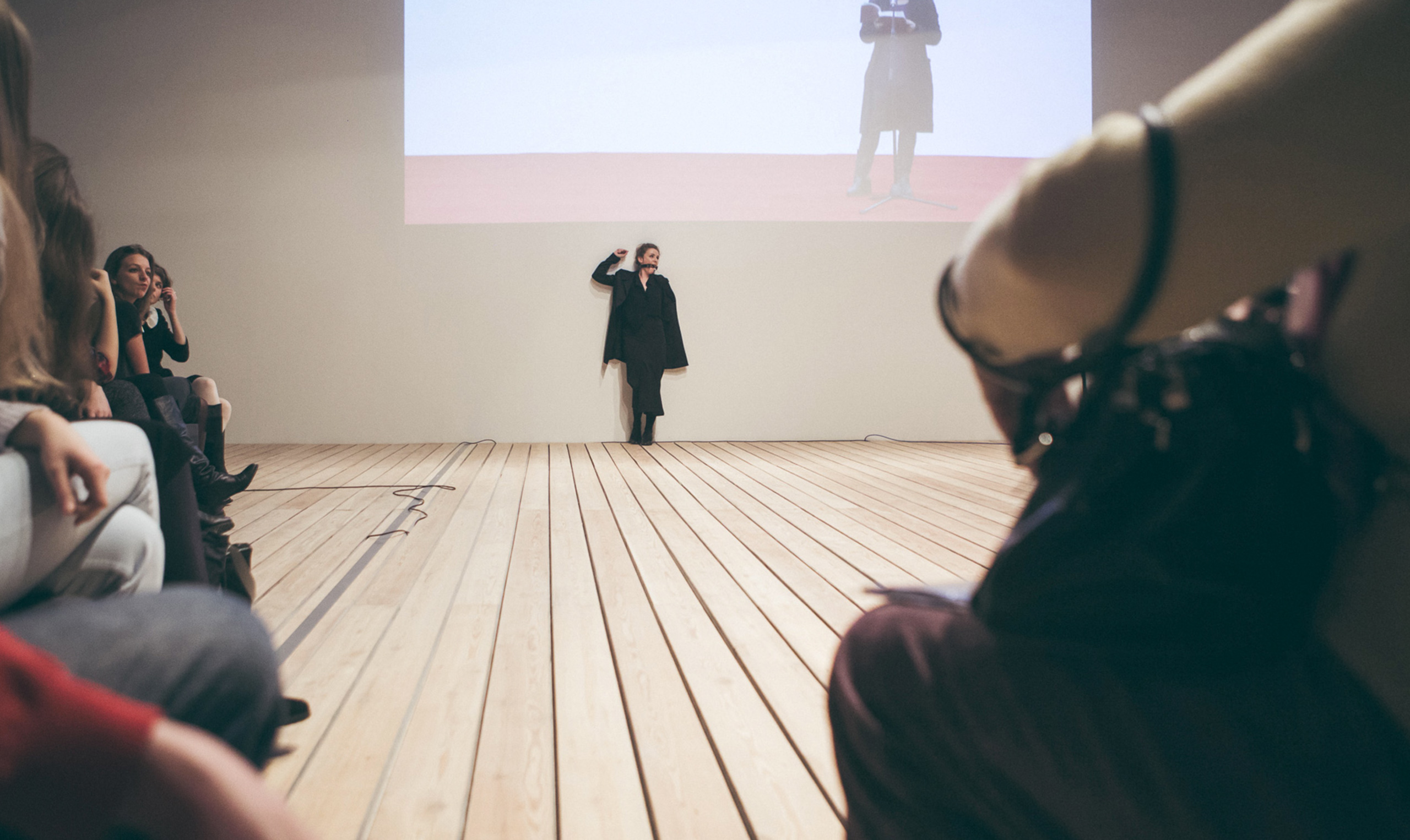 Project

The Cliff

Place

Moscow, RU

Year

2013

Client

Private commitment

Status

Built

Team

Laboratorio Permanente: Nicola Russi, Angelica Sylos Labini, Pietro Ferrario
with Ekaterina Golovatyuk