Milan, IT
Stephenson 86
In a former industrial district on the outskirts of Milan, at the center of a metropolitan system of connections, the new office building represents an opportunity to re-establish the relationship between the blocks and the city.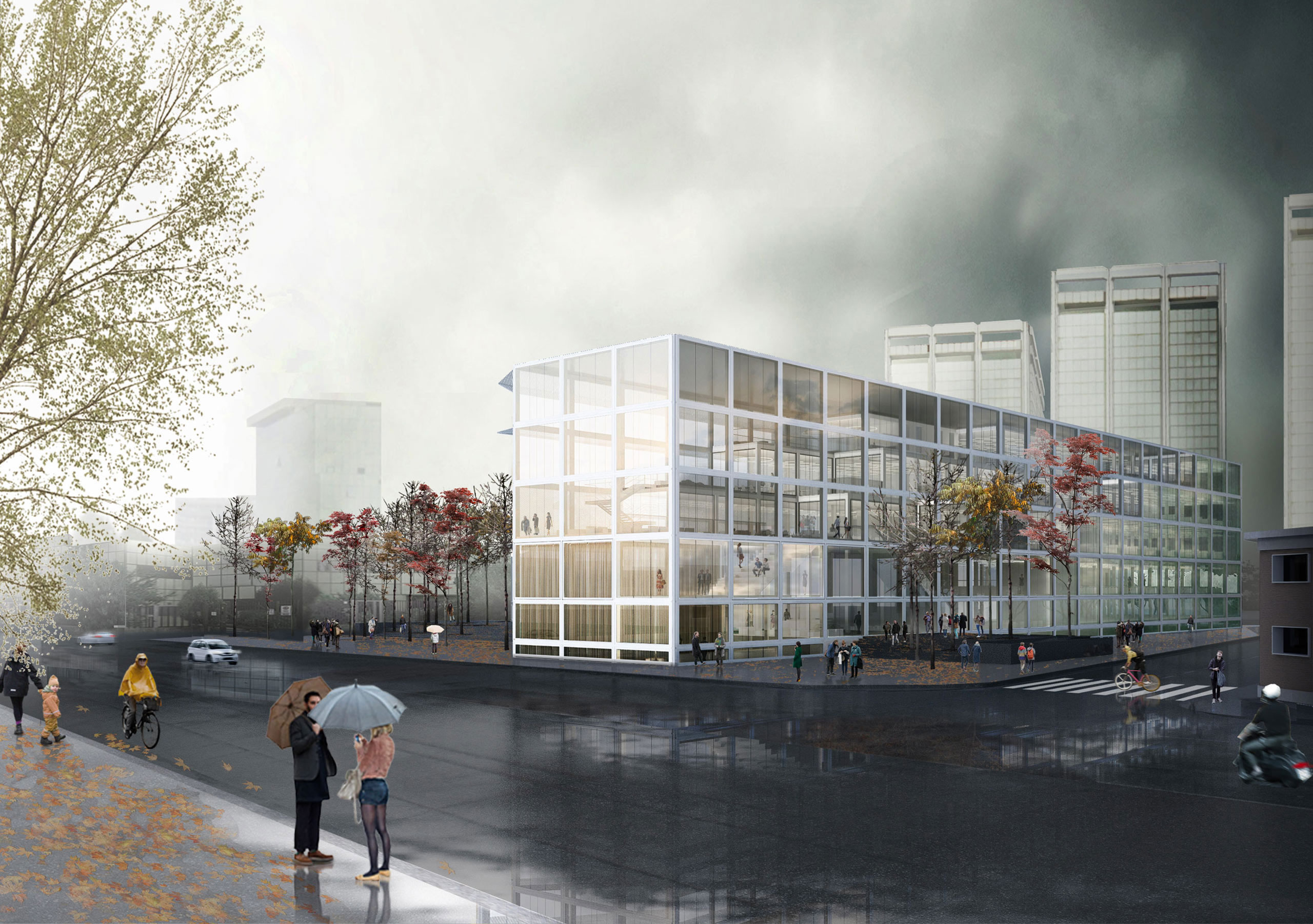 The Stephenson district is largely characterized by the presence of introverted buildings, rigidly defined by boundaries and enclosures. The building works like a big and bright lantern that, through its transparency, establishes a relationship of continuity with the external spaces. The central position occupied by the building area represents a great opportunity to design a public space along the main axis.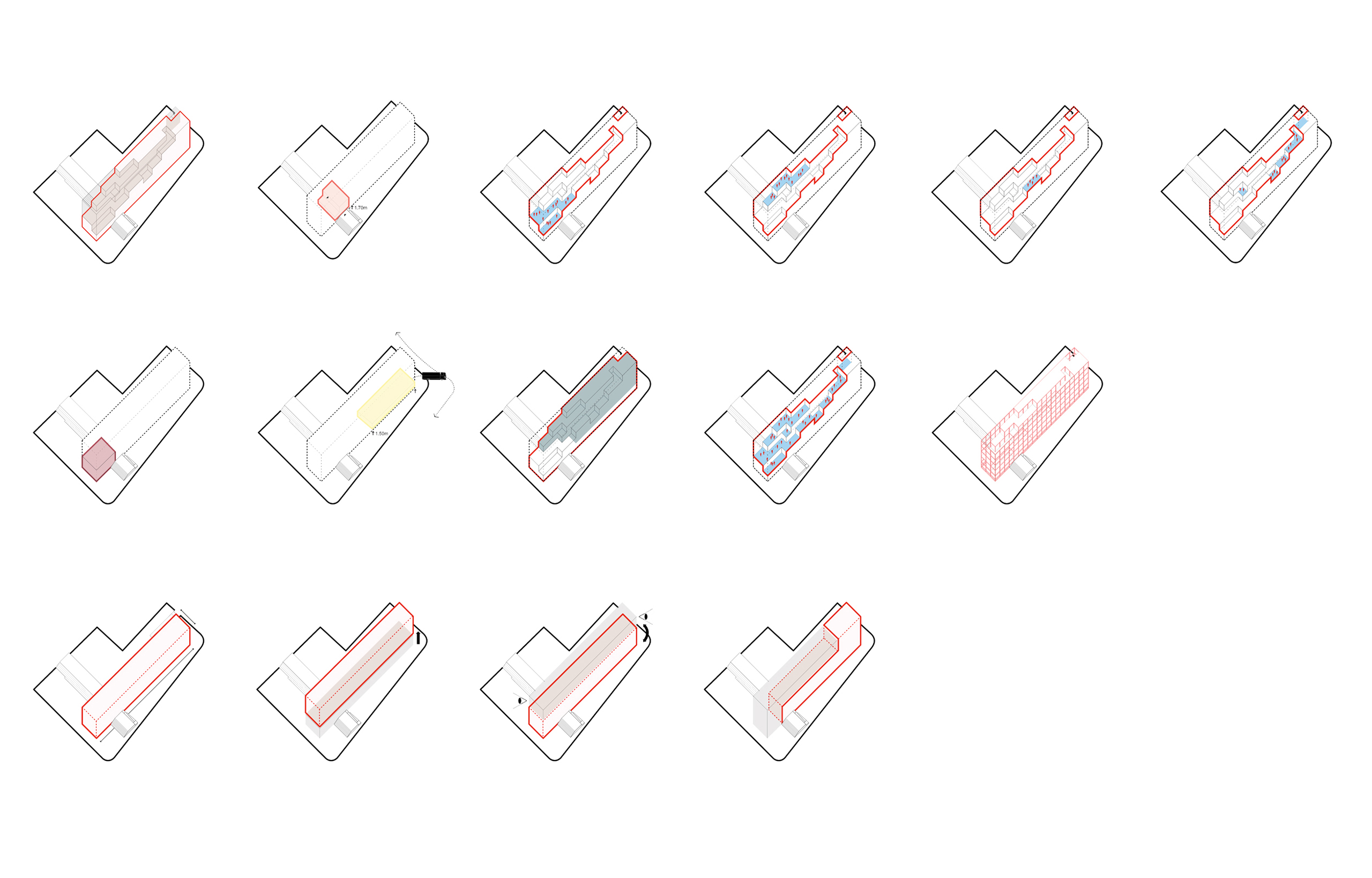 In a context defined by the diffuse presence of vertical buildings, the choice of a flat volume gives higher visibility to the architecture that due to its horizontality contrasts the background. The horizontal landmark has been conceived as a super-infrastructure that works in harmony with its environmental and social context by offering new liveable spaces for the entire district. A mineral podium intersects the constructed architecture and sneaks into the building, extending the public space inside and approaching the working environments, with a continuous system of collective terraces and gathering places.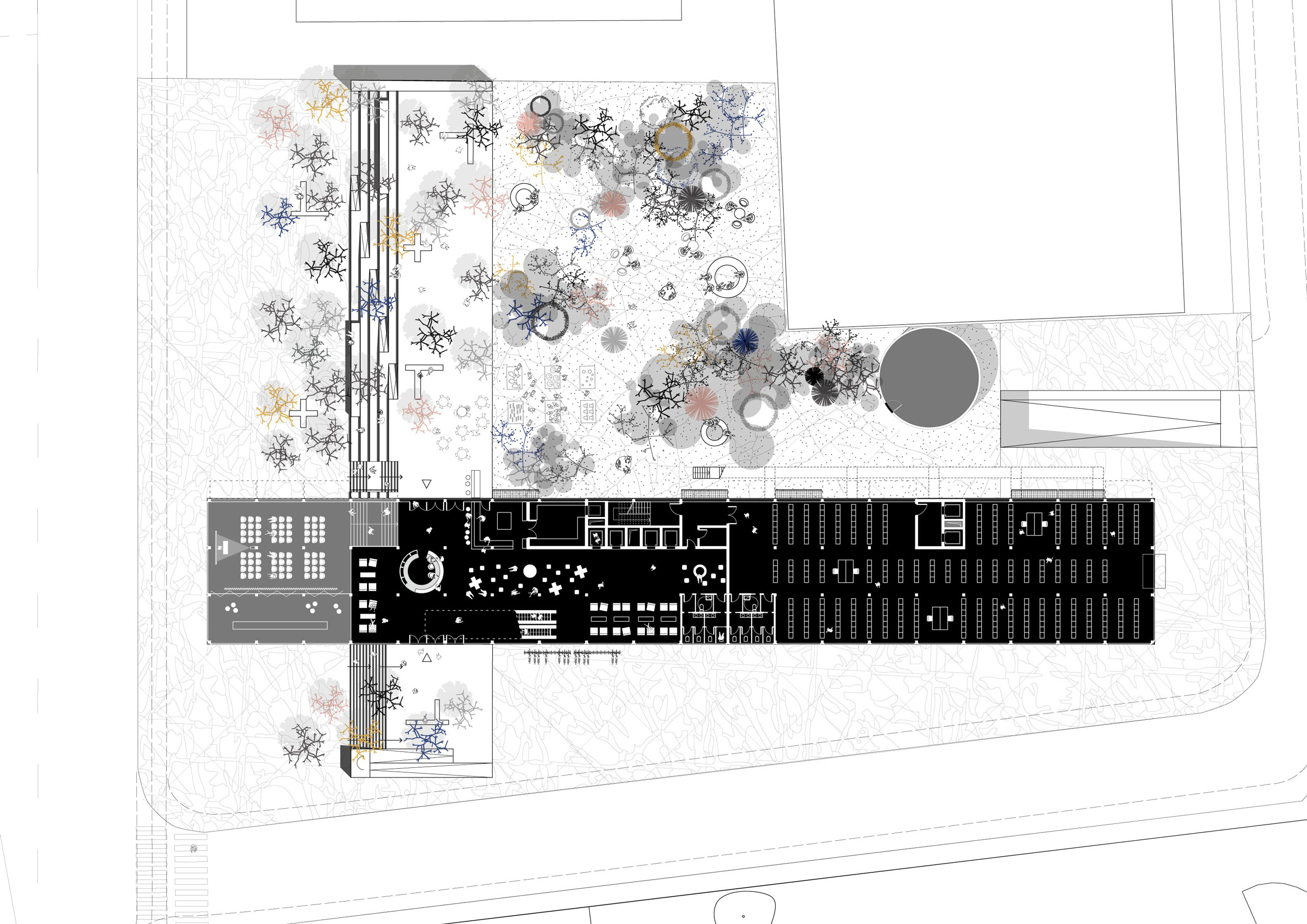 The organization of the inside space has been designed to provide maximum flexibility: the project models the volume defining a complex architecture where working spaces interact with collective ones in a composition of formal and informal environments. The plan is organized around a central hall through which is possible to reach the cafeteria on the upper floor and the multifunctional hall at the ground level in addition to the working areas, where offices can be reconfigured according to different typologies. An extremely simple structural grid guarantees layout flexibility reinterpreting the Milanese rationalist architecture in a contemporary way and it's able to host every kind of tenant.
The intersection of the 100 meters long building with a transversal green volume shapes a new urban corner for the district and for the entire city.
Project

Stephenson 86

Place

Milan, IT

Year

2016

Client

Liuni SpA for Alinvest SpA

Status

1st prize

Constultant

Engineer: Eng. Domingo Sylos Labini, Eng. Francesco Sylos Labini; MEP engineer: Manel Heredero, Riccardo Gusti


Team

Laboratorio Permanente: Nicola Russi, Angelica Sylos Labini, Luca Cozzani, Meryl Cortes, Francesca Lina Pincella, Marco Di Forenza, Alessandro Zanoletti, Emanuela Forcolini, Margherita Borroni, Marina Volpones, Eugenio Bruno




Related news

Urban Corner