Ancona, IT
Urban Resonances
The competition site focuses on the central axis of Ancona that connects the two extremes of the city's historic center, both facing the sea.
The design strategy involves a broader network of public spaces that stretch from the avenues throughout the city and upon the hills.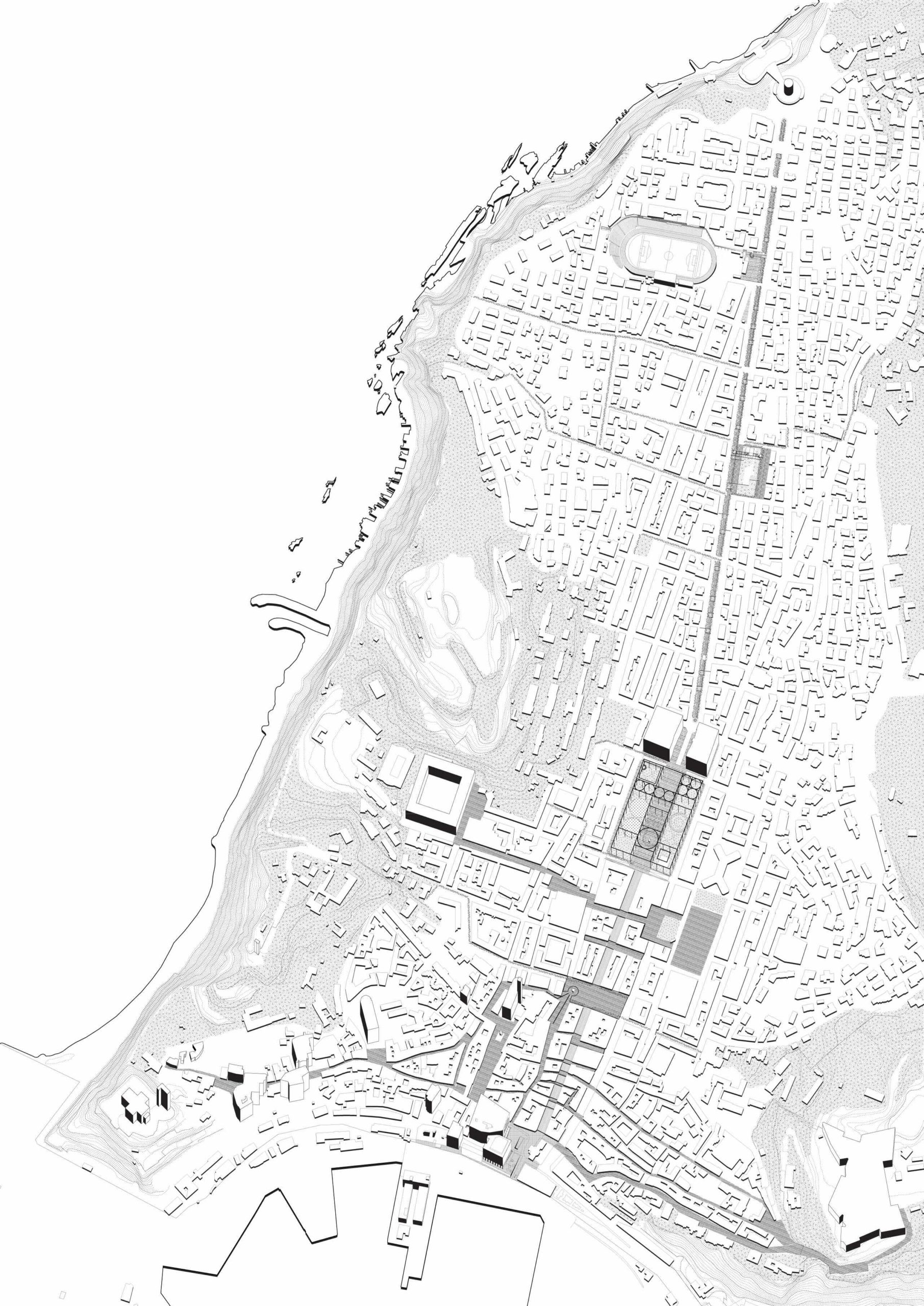 The variety of all the environmental and cultural places intercepted by the project resonates back to the central axis by using different ground materials, specific symbols, and various types of vegetation.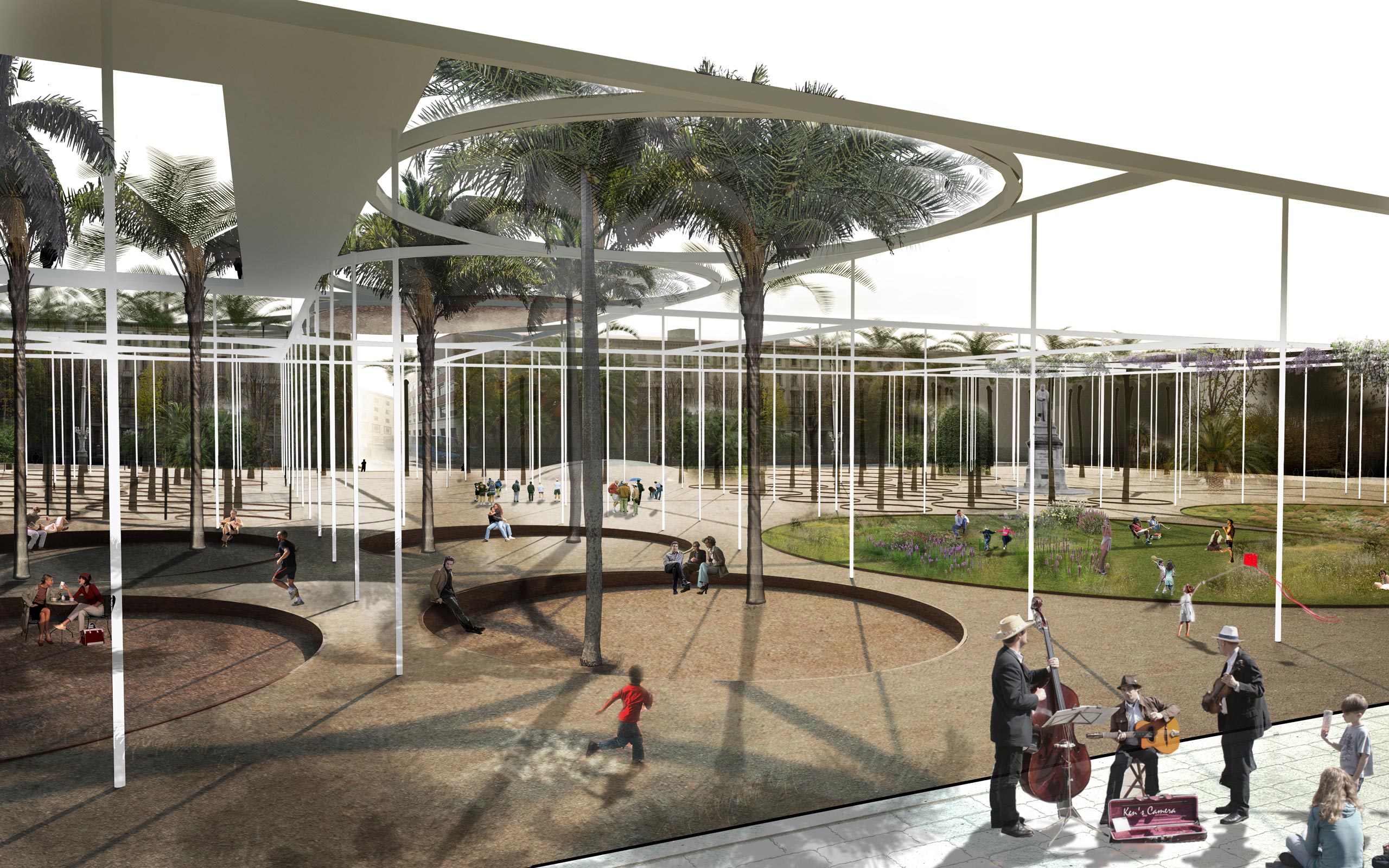 Along the axis, the project develops a new design for all the urban objects it finds: public benches, lighting, dehors. At its very center, the Cavour Square is covered by a new metallic structure, a light monument that is reflected on the ground in a new plan of the public spaces and a new landscape arrangement.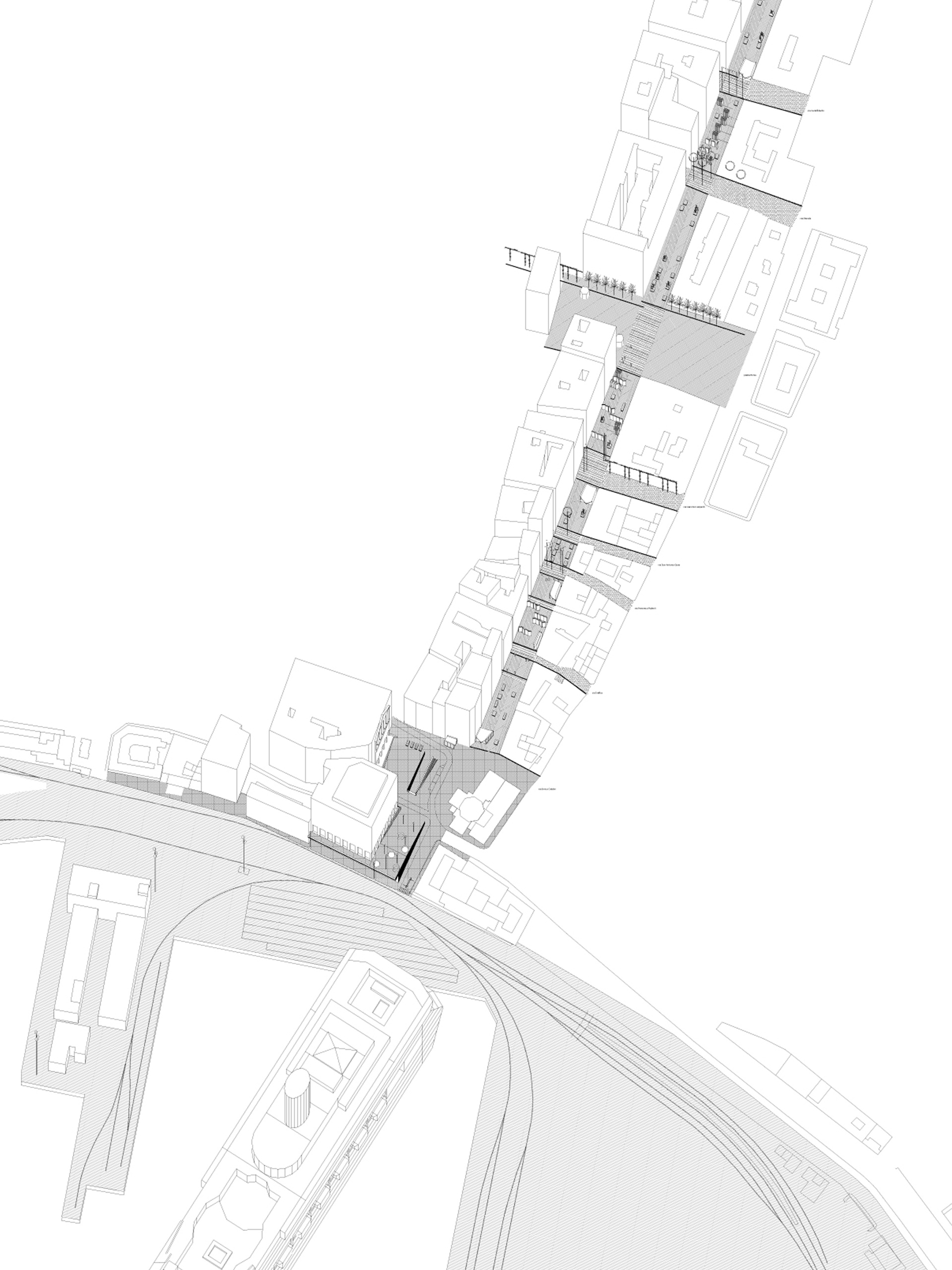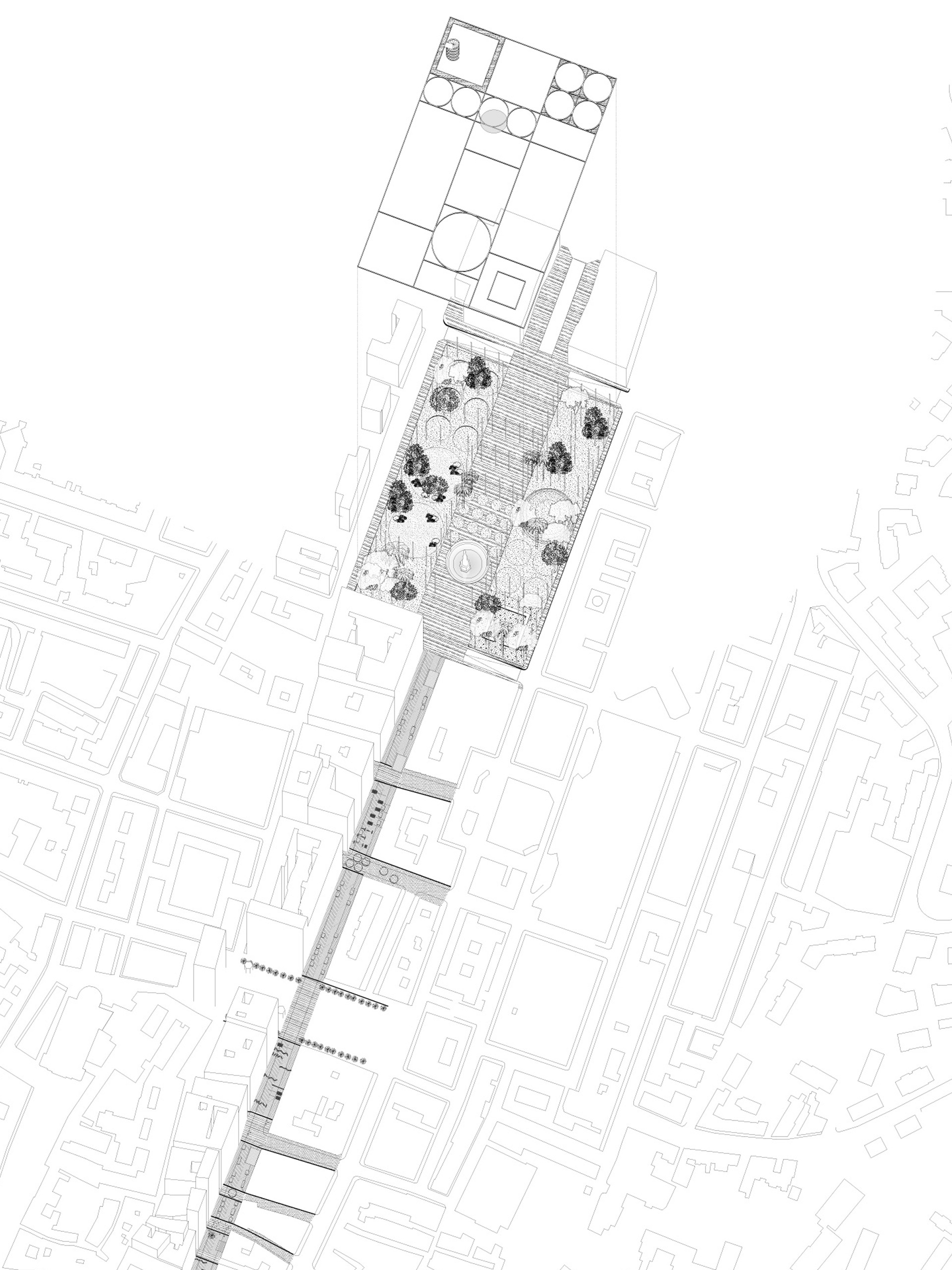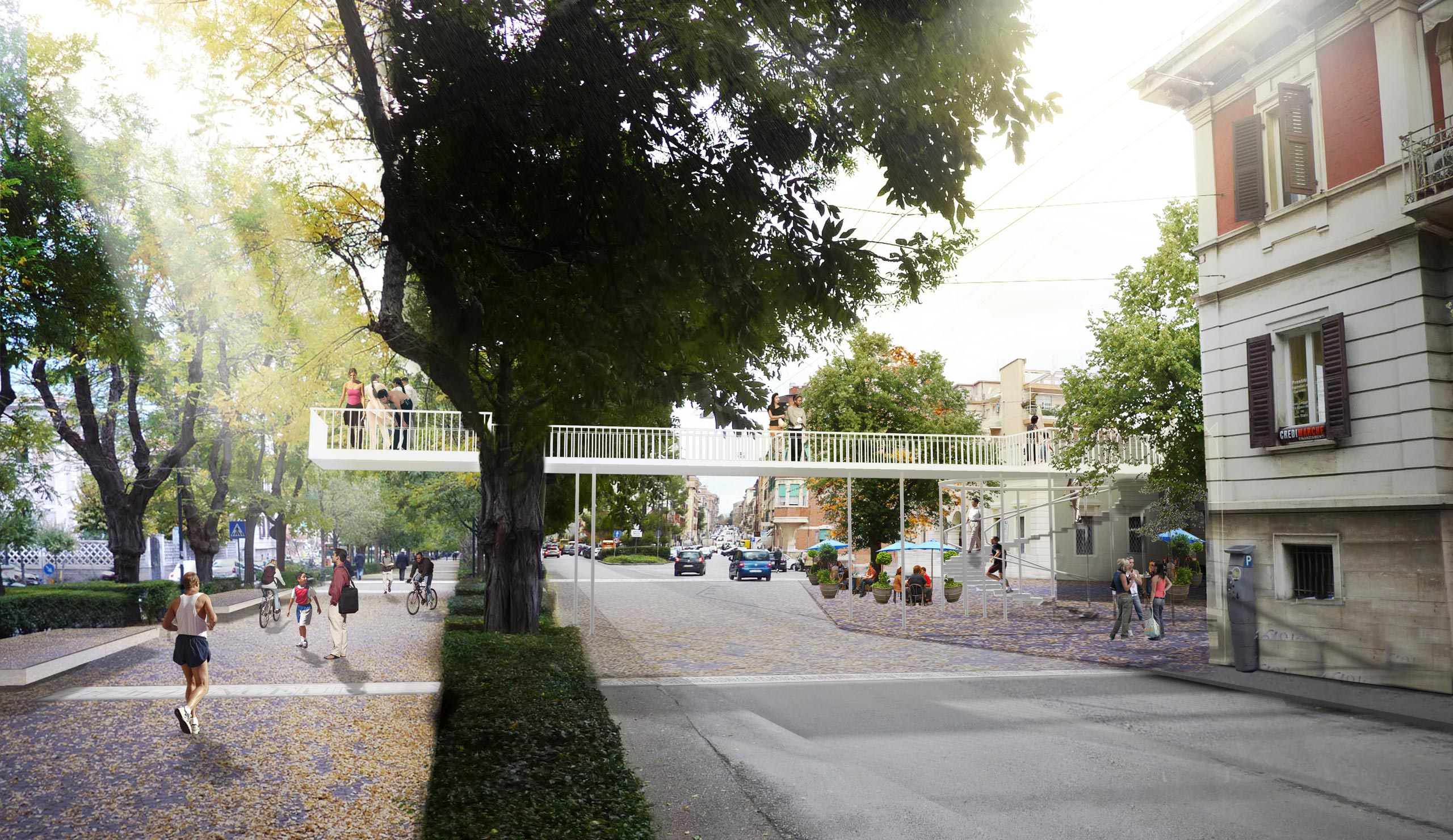 Project

Urban Resonances

Place

Ancona, IT

Year

2011

Status

3rd prize

Competition

Open Competition

Consultant

Landscape design: Serena Forti; mobility: Mobility In Chain srl

Team

Laboratorio Permanente: Nicola Russi, Angelica Sylos Labini, Sara Salvemini, Marco Corazza Pietro Ferrario, Riccardo Gusti, Manfredi Bozzi, Gabriele Solazzi, Bianca Maria Francolinu
With Gru Architetti: Gianfranco Orsenigo, Roberto Manuelli, Nicola Ratti, Anna Moro