Covered Garden
Research
Architecture
Education
The extension of a private kindergarten in Reggio Emilia creates new connections between inside and outside, teaching spaces and nature.
Correggio (RE), IT
Covered Garden
The Covered Garden is the extension of a private kindergarten, the result of the donation of the Recordati family, in the province of Reggio Emilia, a region that has turned innovation in the relationship between didactic and architecture into a trademark.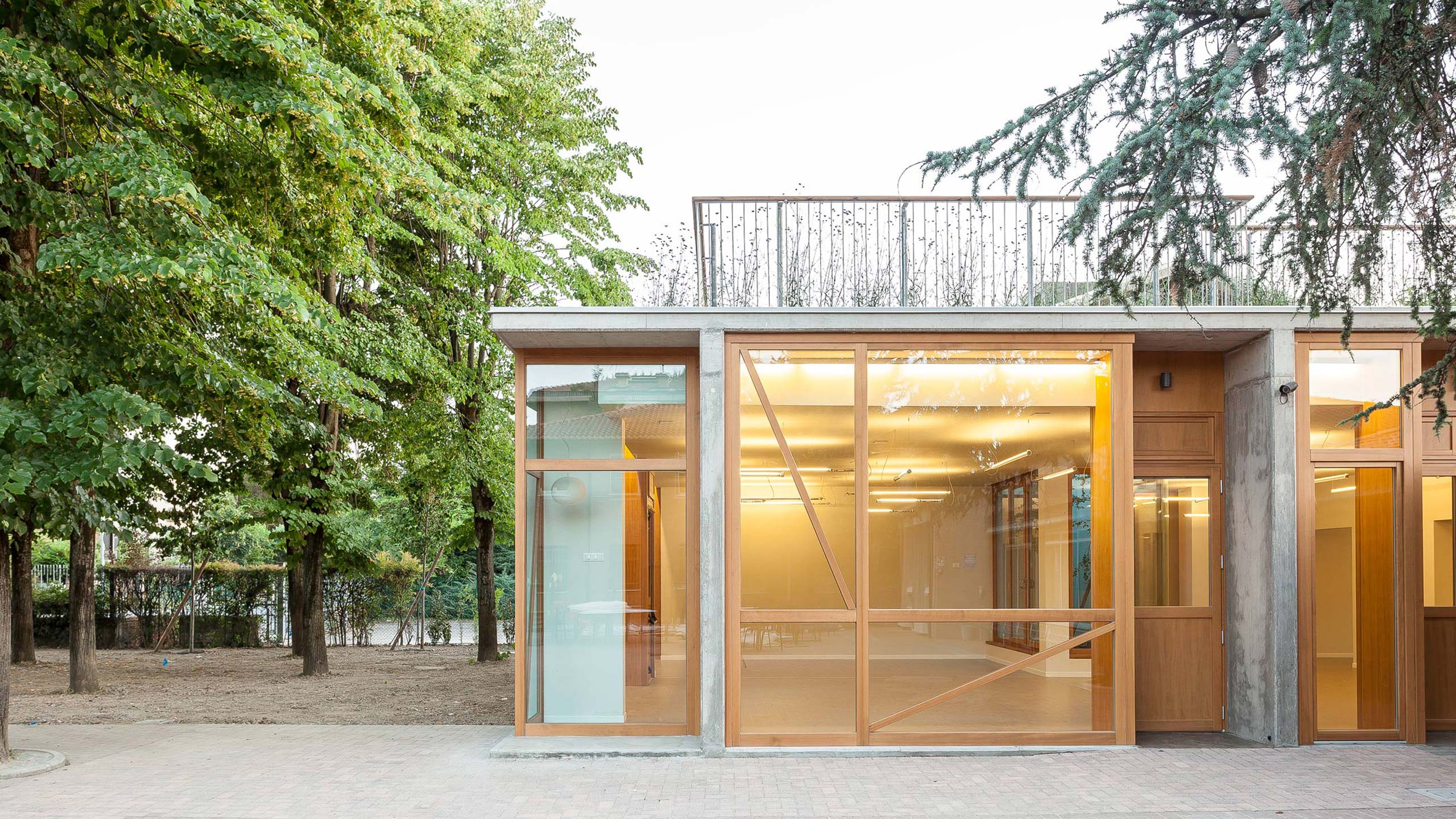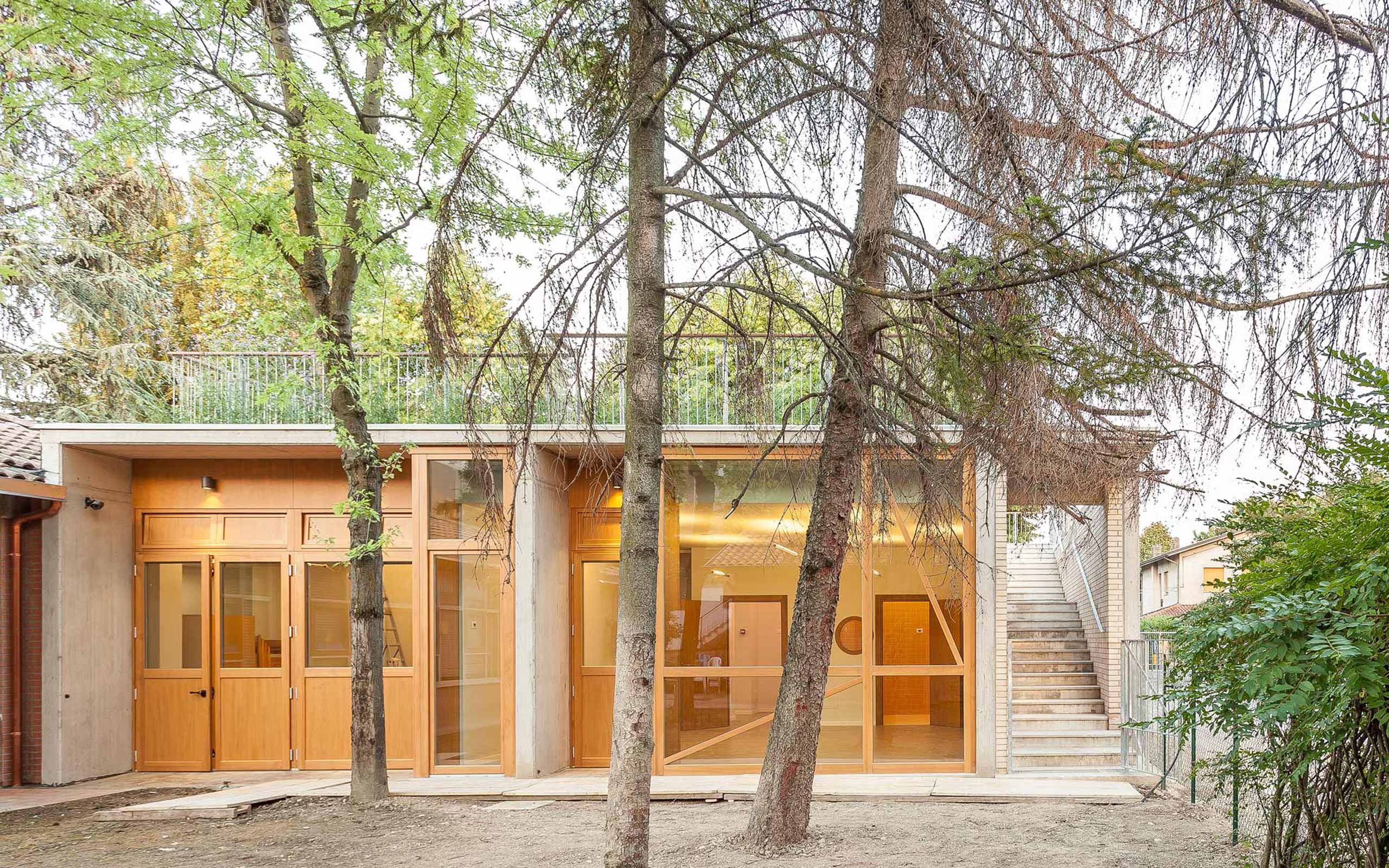 The goal of the project was to promote a constant relationship between the new structure and the outside. Even while keeping the kids indoors, the structure seems an integral part of the garden. The generous use of glass windows makes the perimeter walls almost completely transparent. Some of the façade is recessed from the boundary of the structure, creating balconies and bow windows that allow users to enjoy privileged views over open spaces, enjoyable even during the winter months.
On the roof, accessible via an outside staircase, there is another outdoor area available to the children, in order to give back the space taken from the garden. The roof was conceived as an accessible system of "environments" where children can carry out various activities: they can create an orchard in the soil basin, play on different whimsical textures created by the installation of self-blocking modules, sit on the comfortable child-size wooden bench. In the soil basin along the perimeter we have placed tall flowering Verbene plant.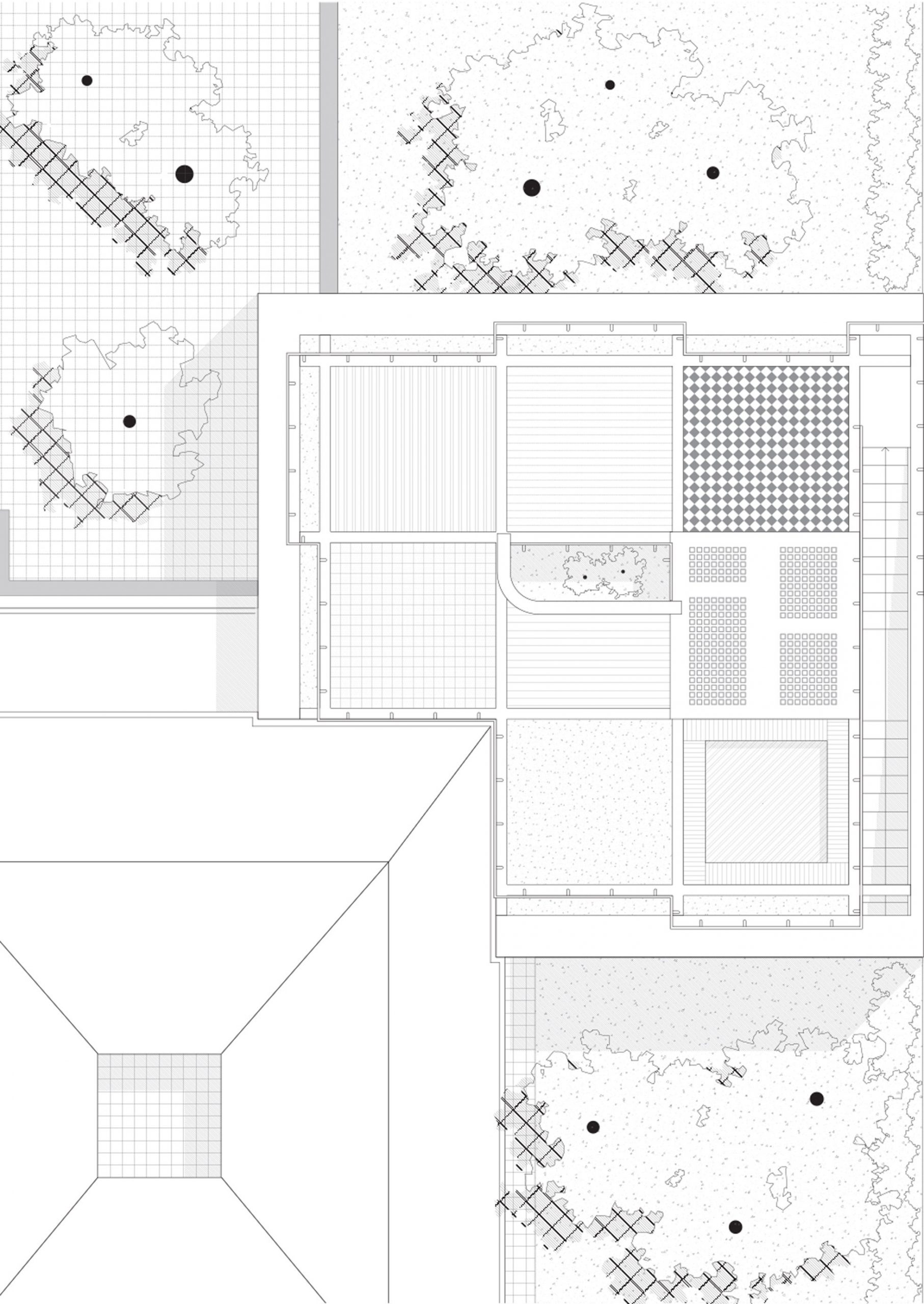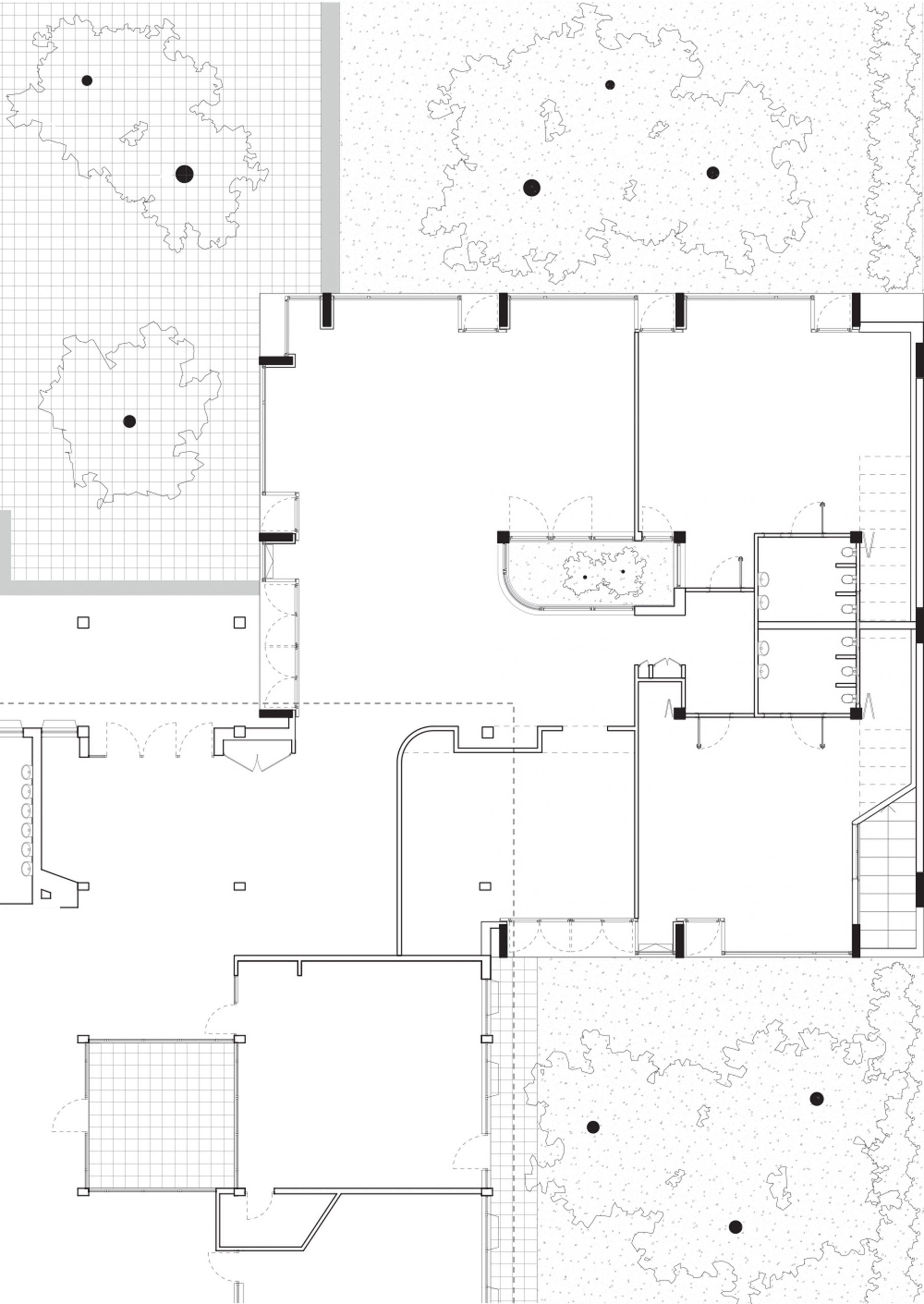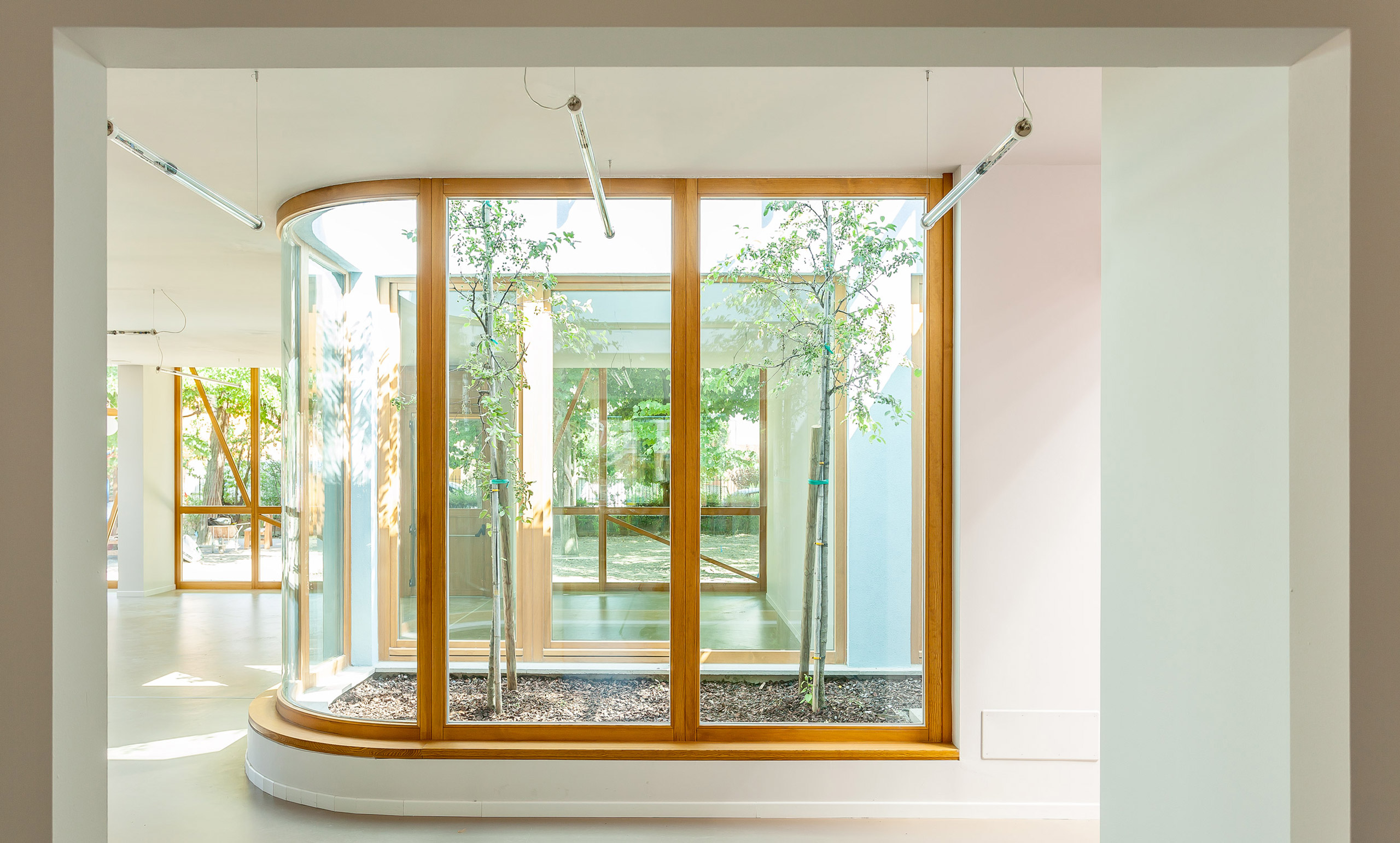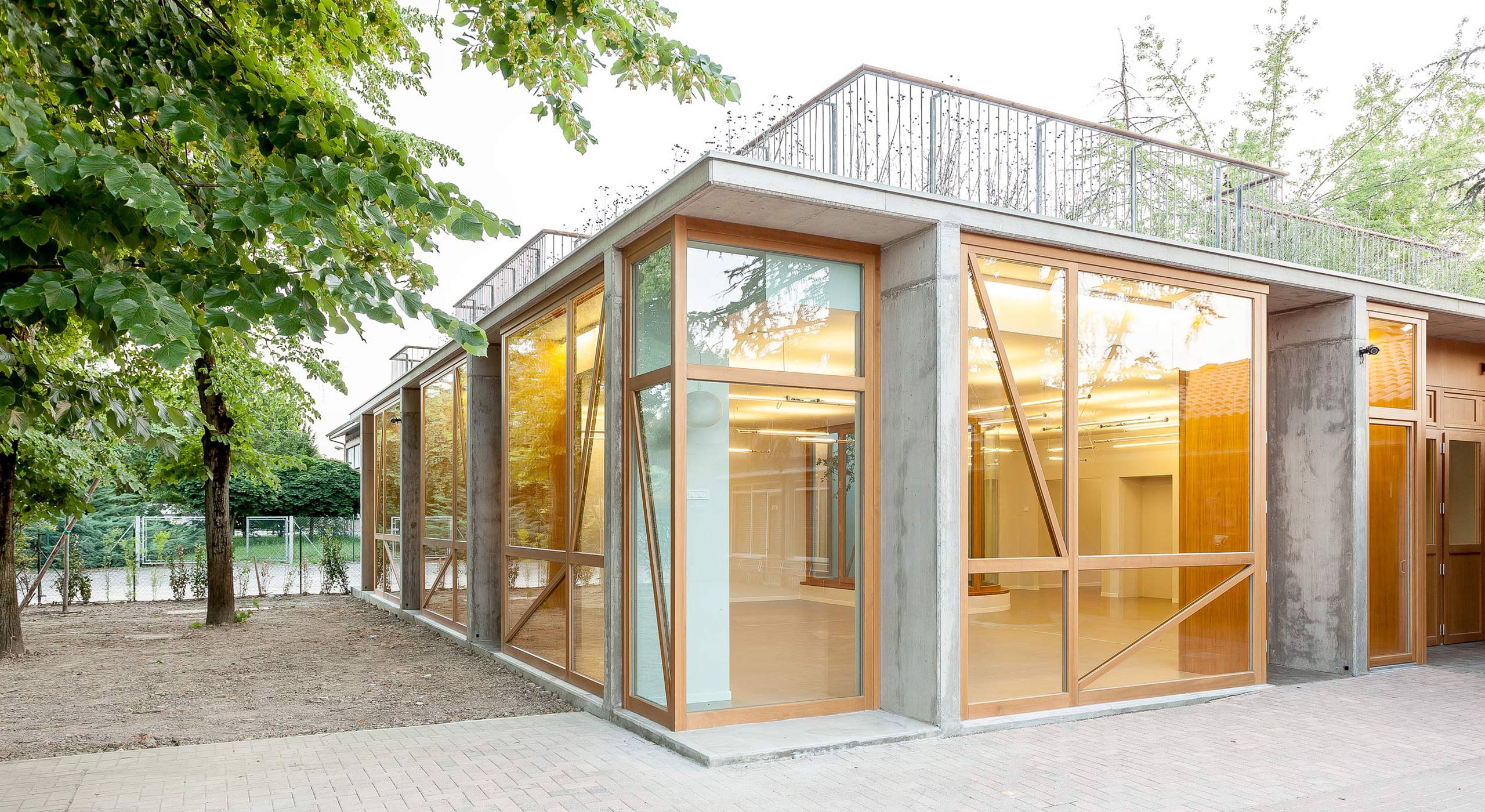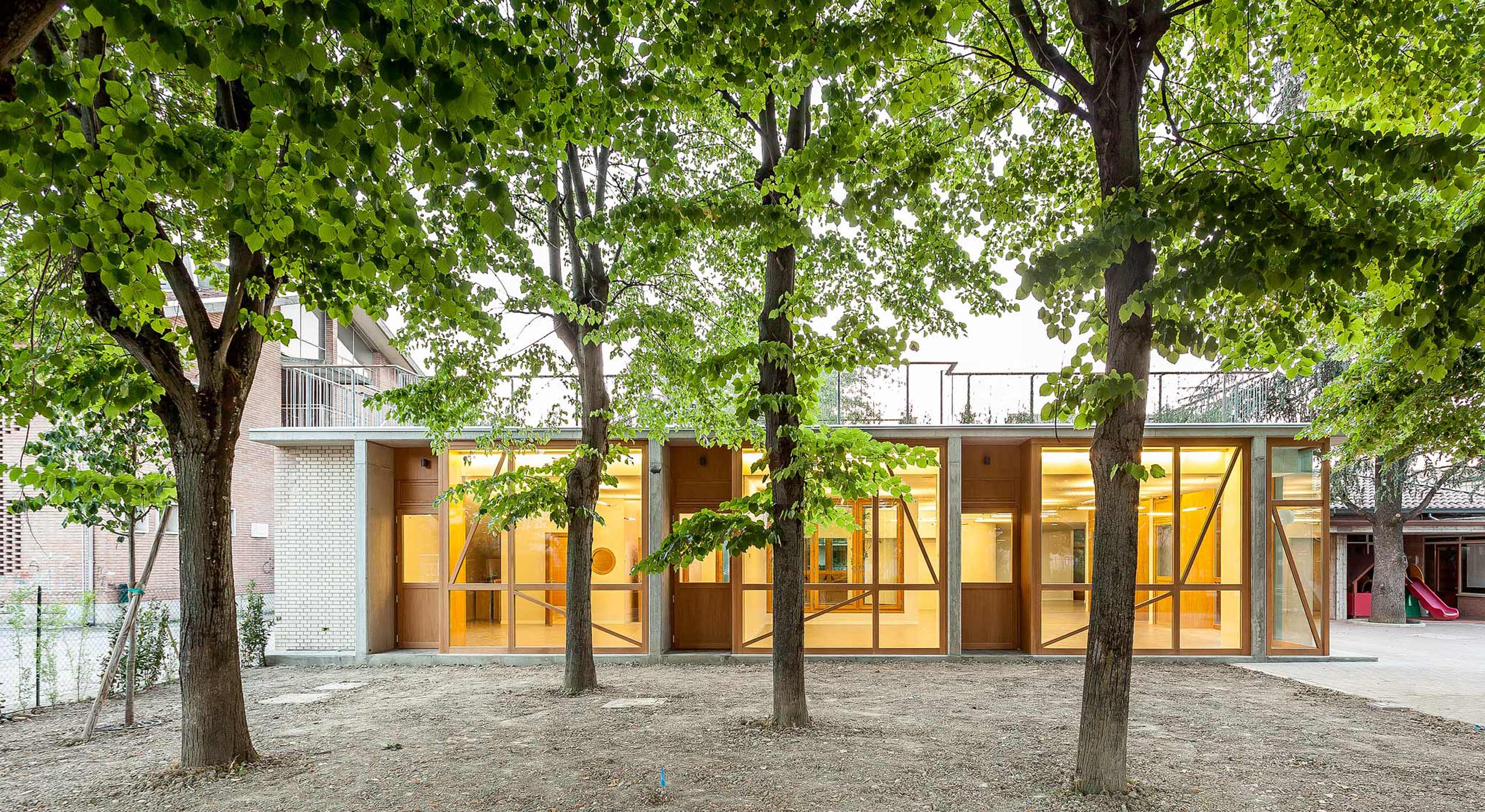 Project

Covered Garden

Place

Correggio (RE), IT

Year

2013

Client

Recordati

Status

Built

Built Surface

400 sqm

Budget

600.000 €

Consultant

Structural engineer: Eng. Pietro Boerio; MEP: RB studio; site supervision: Vittorio Pietri

Photo Credit

Luca Santiago Mora

Team

Laboratorio Permanente
: Nicola Russi, Angelica Sylos Labini, Pietro Ferrario, Stefano Dalmiglio