Moscow, RU
Moscow Market
Yasenevo is a residential district in south Moscow, a bedroom community characterized by a radical soviet urban design. Its tall buildings are densely populated, but there are just a few services and shops. Every day most people take the subway to reach services and their workplaces in the central neighborhoods.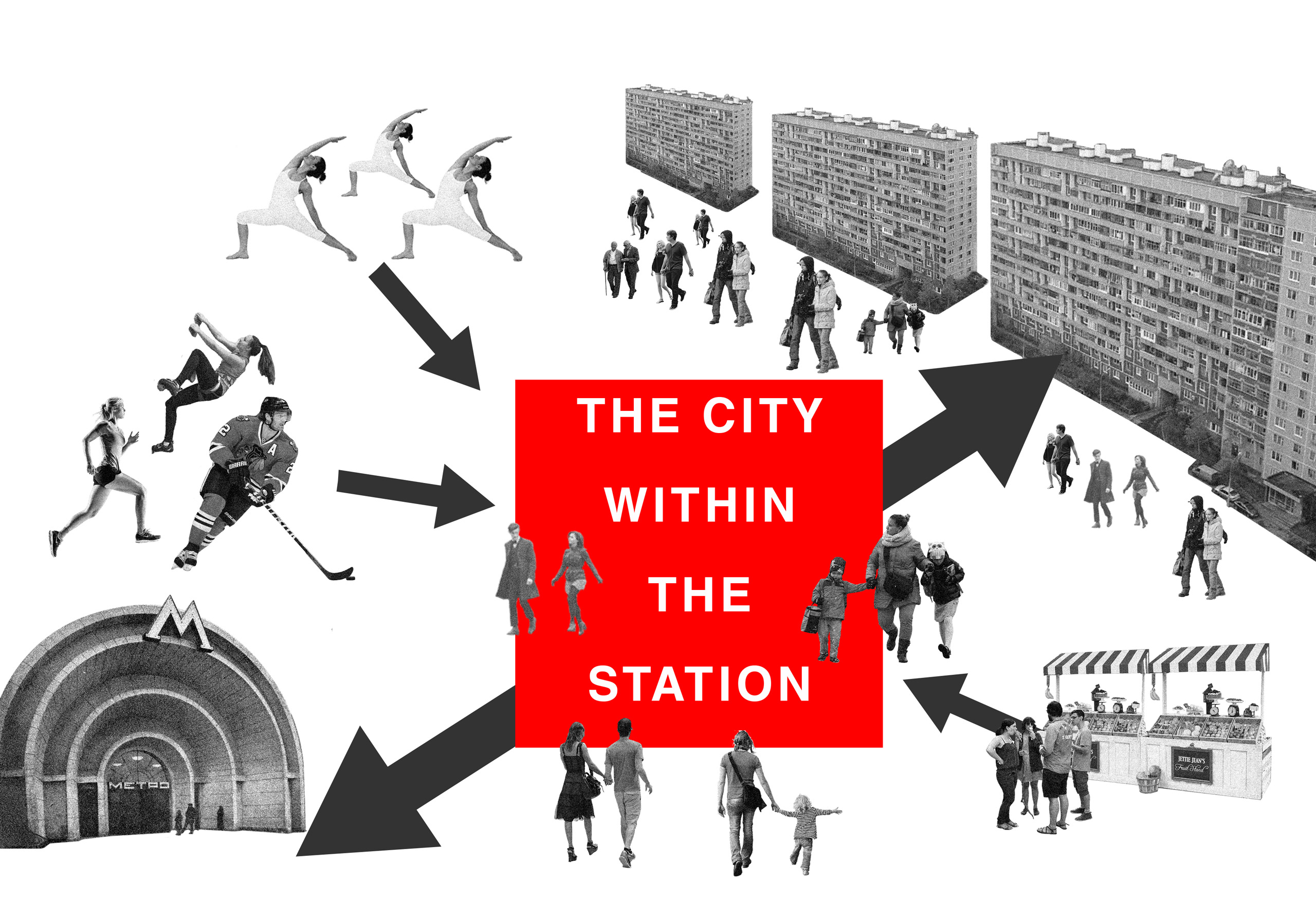 The project for a new market, close to the subway station, provides commuters with a naturally lightened and warm space that allows them to find all the services they may need: an authentic marketplace of stalls, supermarkets, and stores, personal services, cafes, and restaurants.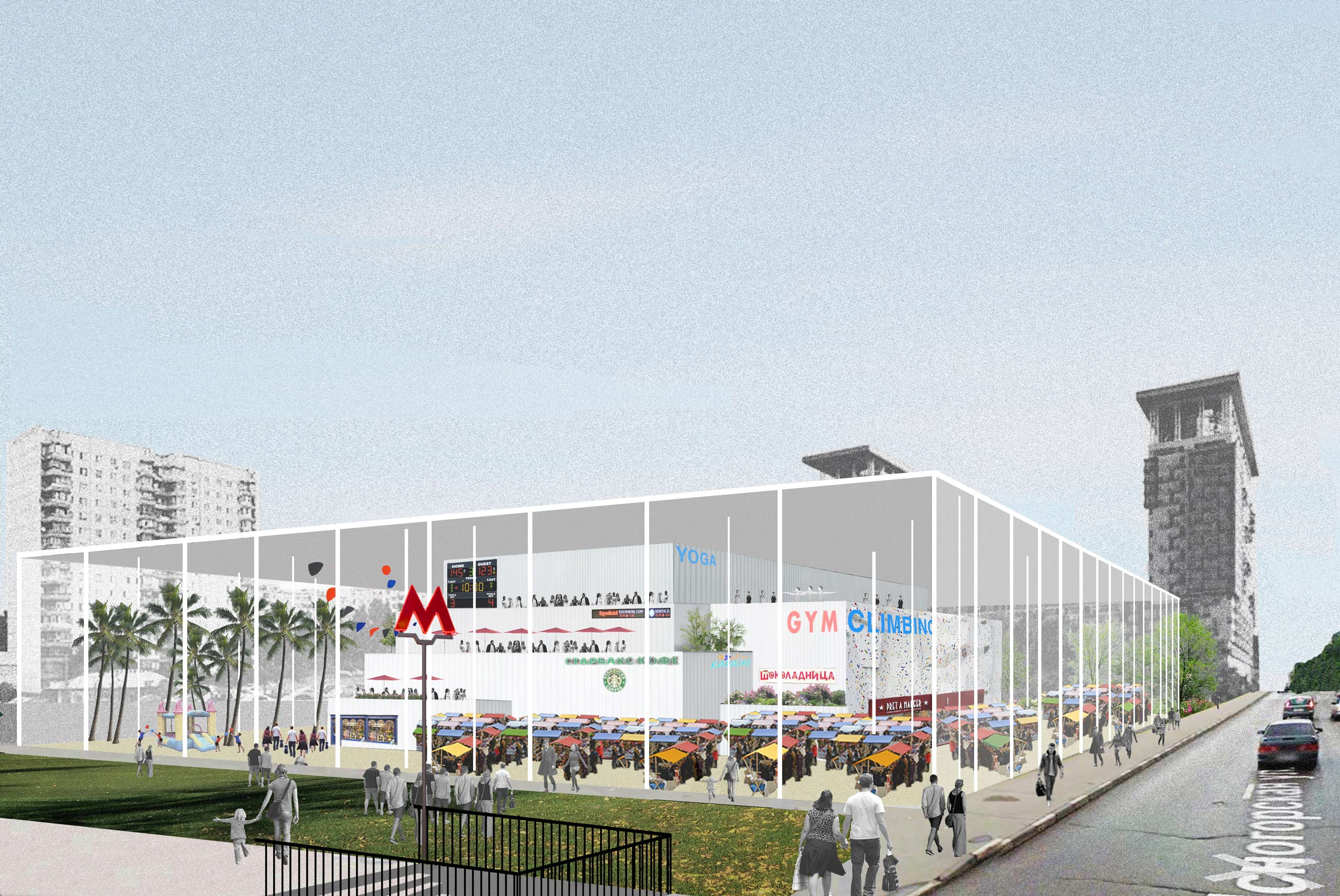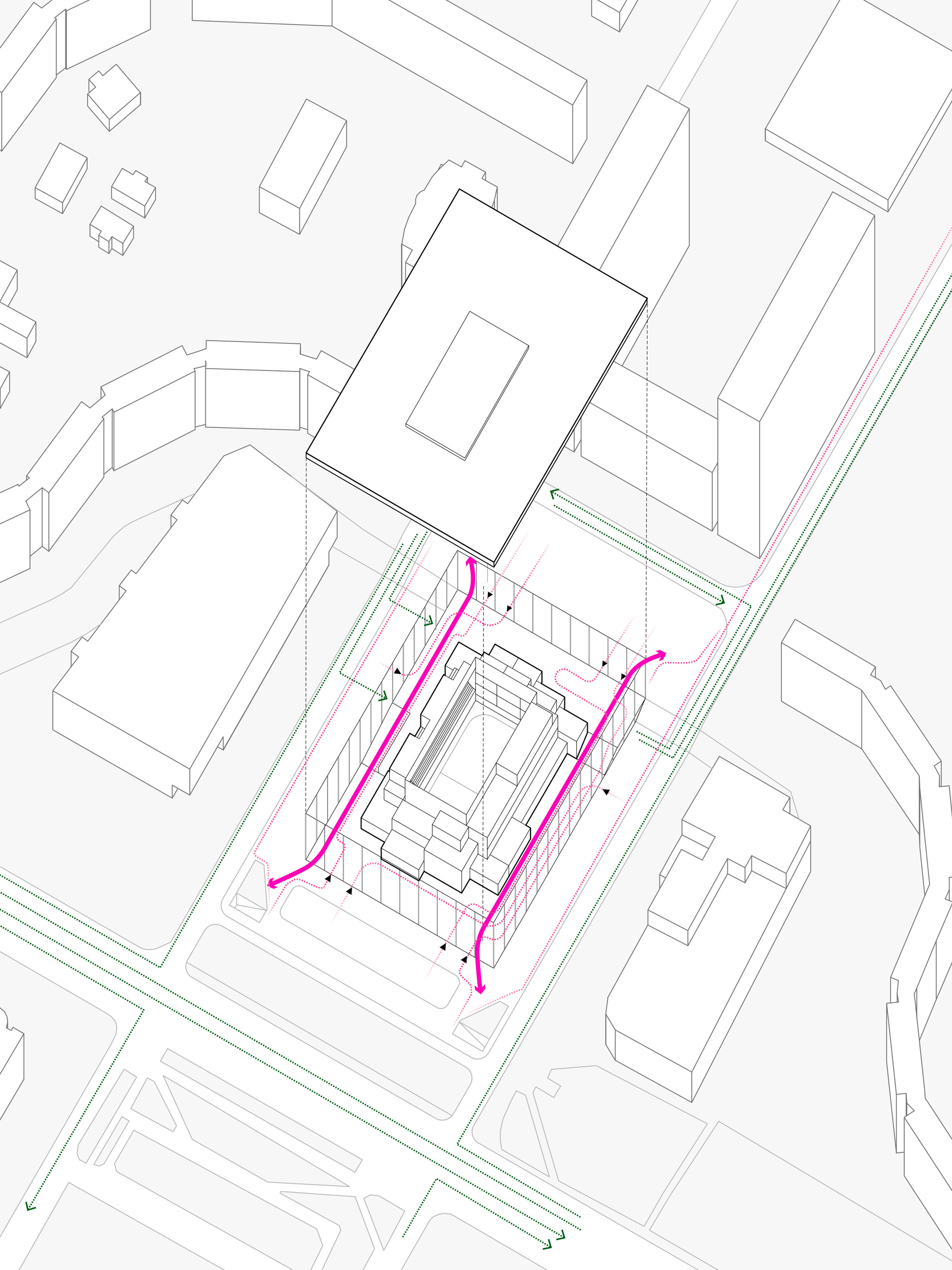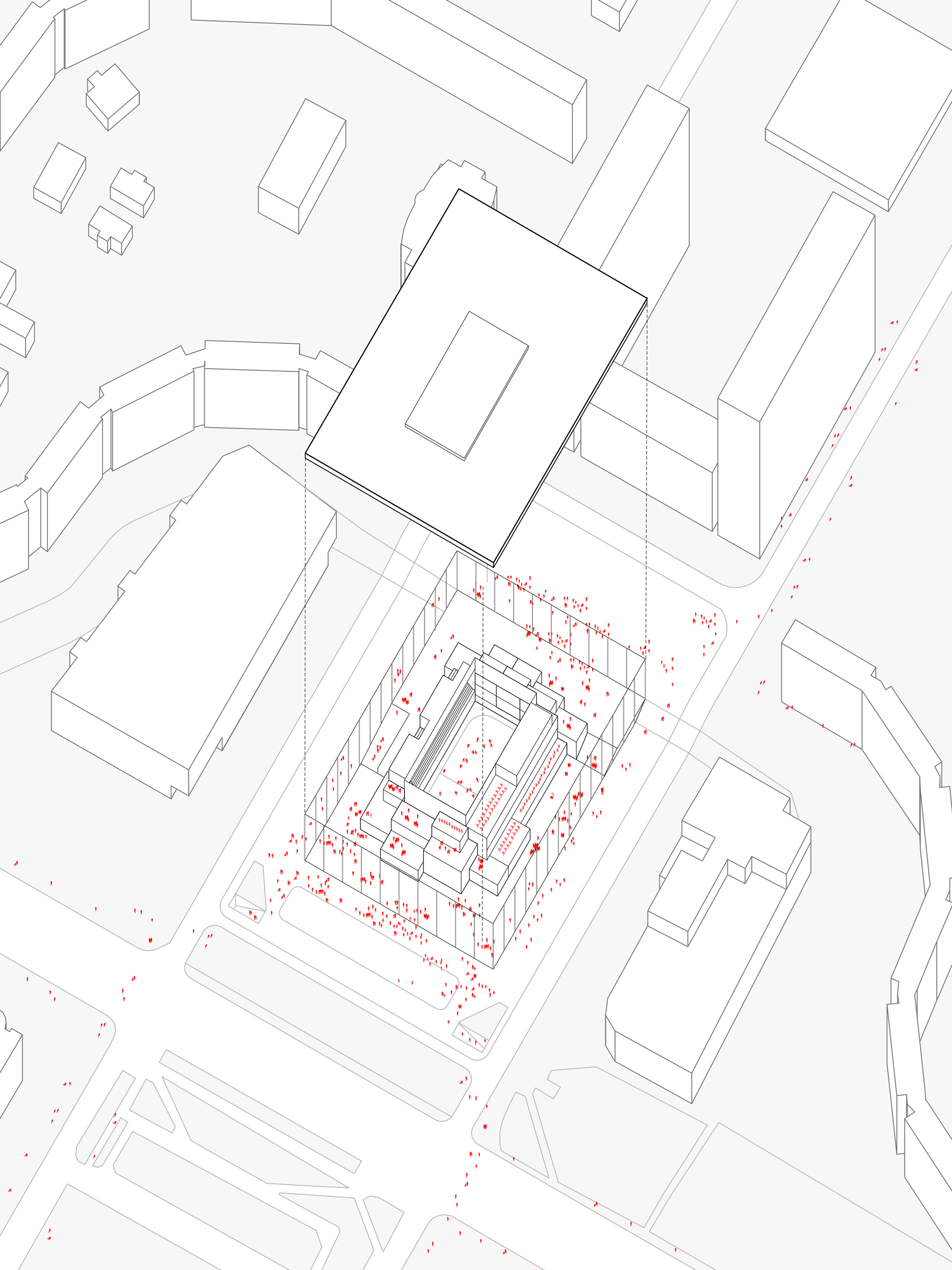 Based on research into sports facilities absent in this area of the city, a covered ice-rink has been designed in the core of the new building.
This extra feature is a service for the neighborhood citizens, but it also strategic to make Yasenovo attractive for a wider southern sector of Moscow, making it vital throughout the daytime.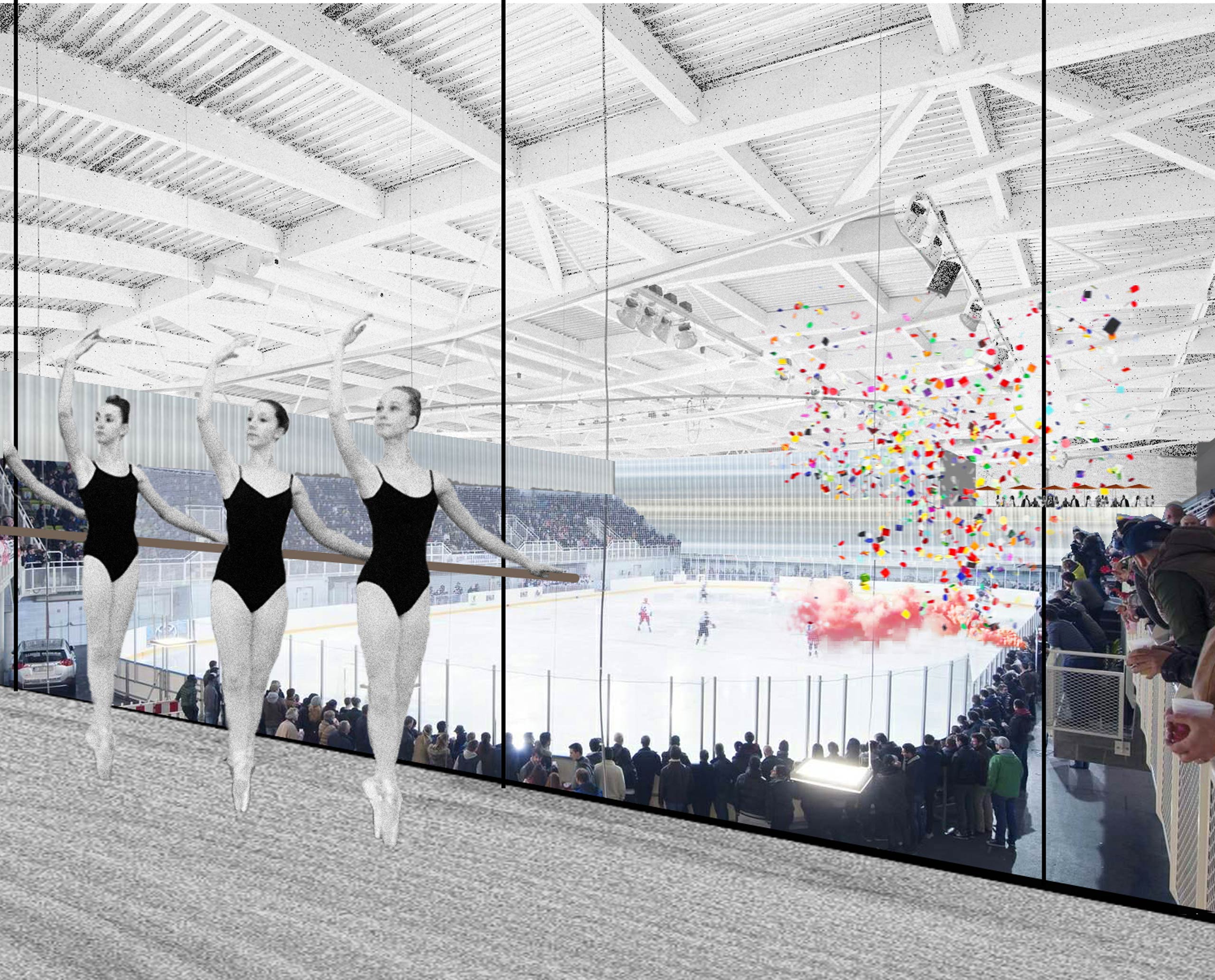 Project

Moscow Market

Place

Moscow, RU

Year

2014

Status

Preliminary

Consultant

Structural engineer: Eng. Tommaso Papini; MEP: Studio Ingegneria Impiantistica, Massimiliano Soldo, Alice Borsarsi

Team

Laboratorio Permanente: Nicola Russi, Angelica Sylos Labini, Ekaterina Golovatyuk, Pietro Ferrario