Milan, IT
Campus Bocconi
As opposed to the casual superimposition of buildings of the old campus, the project offers a strong composition of objects arranged around a central void. The new campus can be understood as a single, complex collision of spaces and program that unfold along a major public route, starting from Via Sarfatti and extending the system of the current campus into the new core.
This public route acts as a connecting loop which morphs into various program—beginning with the old campus to cafeteria, student lounge and workspace; connecting the pools; creating the gymnasium entrance; and finally weaving the theatre through the sports arena.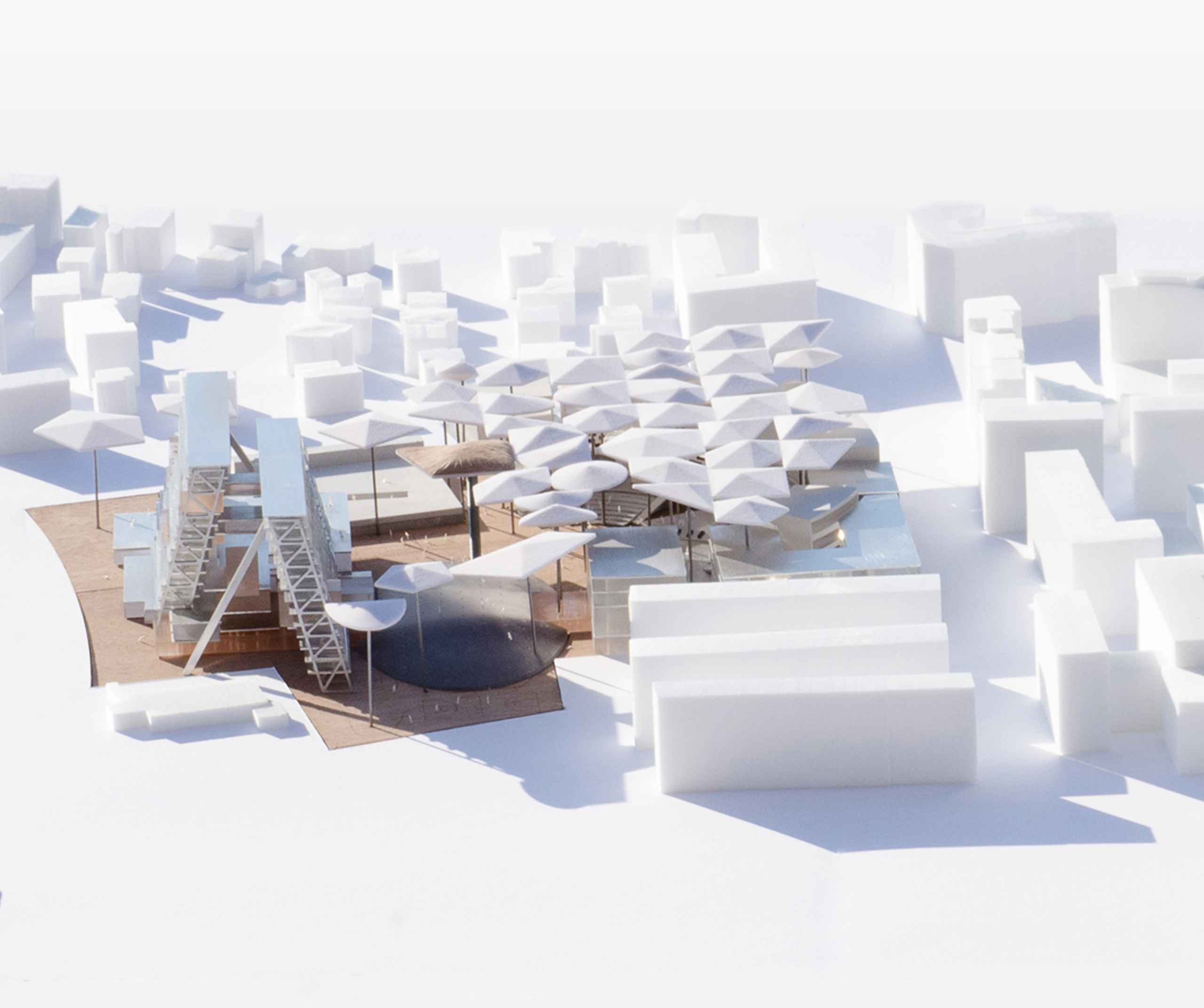 The new school is conceived as a single environment, as opposed to the rigorous organization of corridors and spaces of the current facilities. Bonded to the existing campus and taking over the site's Northern area, the Management School is conceived as a single setting—a "theatre." Its diverse complexity is expressed in its dual character of introspection and interaction that can excel the learning process, as it focuses on the specificity of the courses while being triggered by the outdoor areas, recreation centre, and dormitories. The school faces the housing through an open social space. A canopy of architectural, metal umbrellas of different geometries extends over the building, covering and connecting the space between the two volumes.
The educational spaces (auditoria-classrooms) occupy self-supported compact volumes, similar to the structure of a mushroom. These elevated structures liberate the ground floor, allowing for more permeability and open space. Collective study spaces are housed on the dispersed structures and elevated platforms scattered throughout the school. The three main levels of the school are organized with the auditoria on the top ring while the common study spaces unfold from the top to the ground through a cascade of irregular plateaus. The ground level holds the foyer/grand hall and the two main auditoriums, as the rest of the communal spaces climb to the first ring, where they begin to relate with the classrooms and study areas. In exceptional cases, the auditoria face the opposite way opening to the city.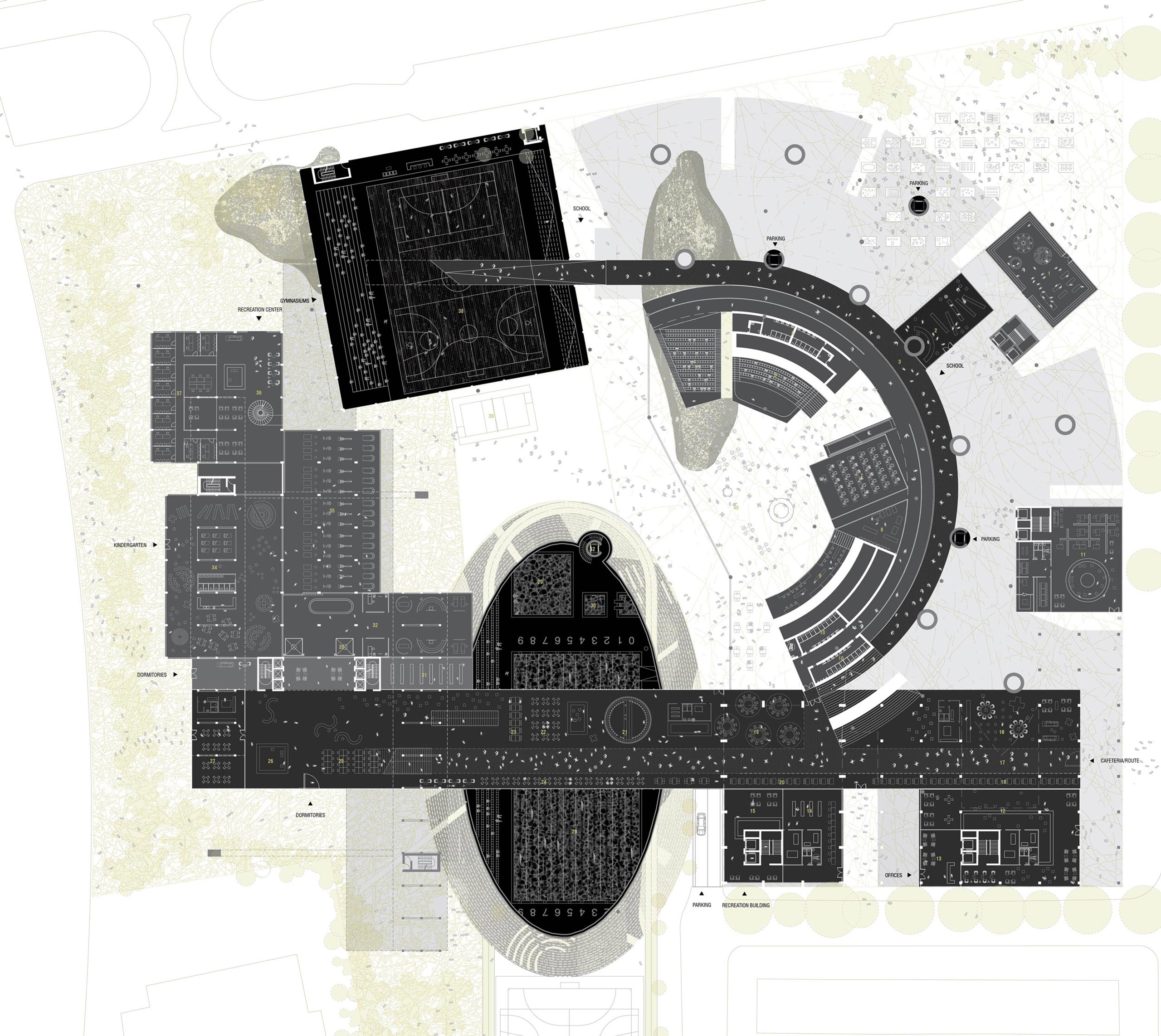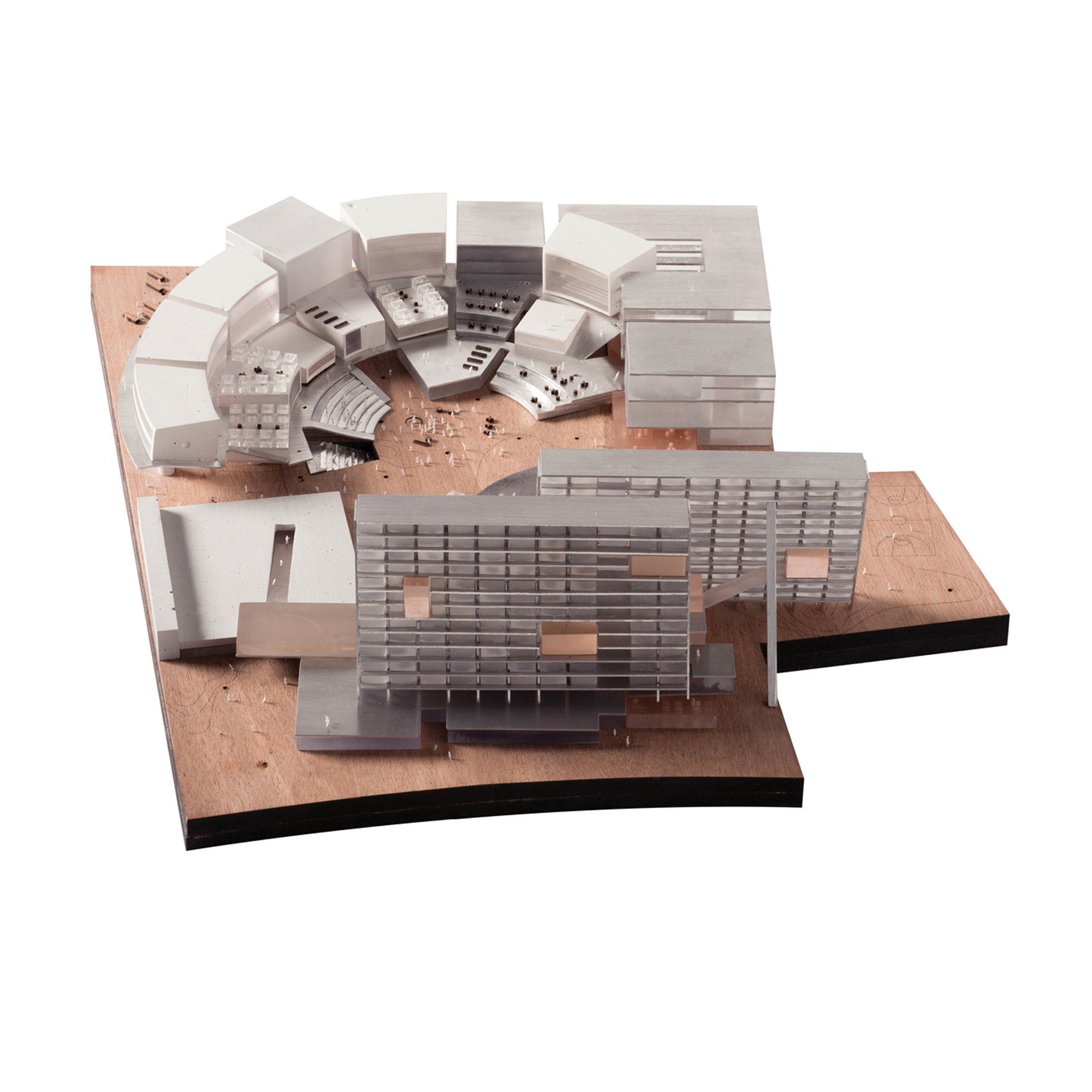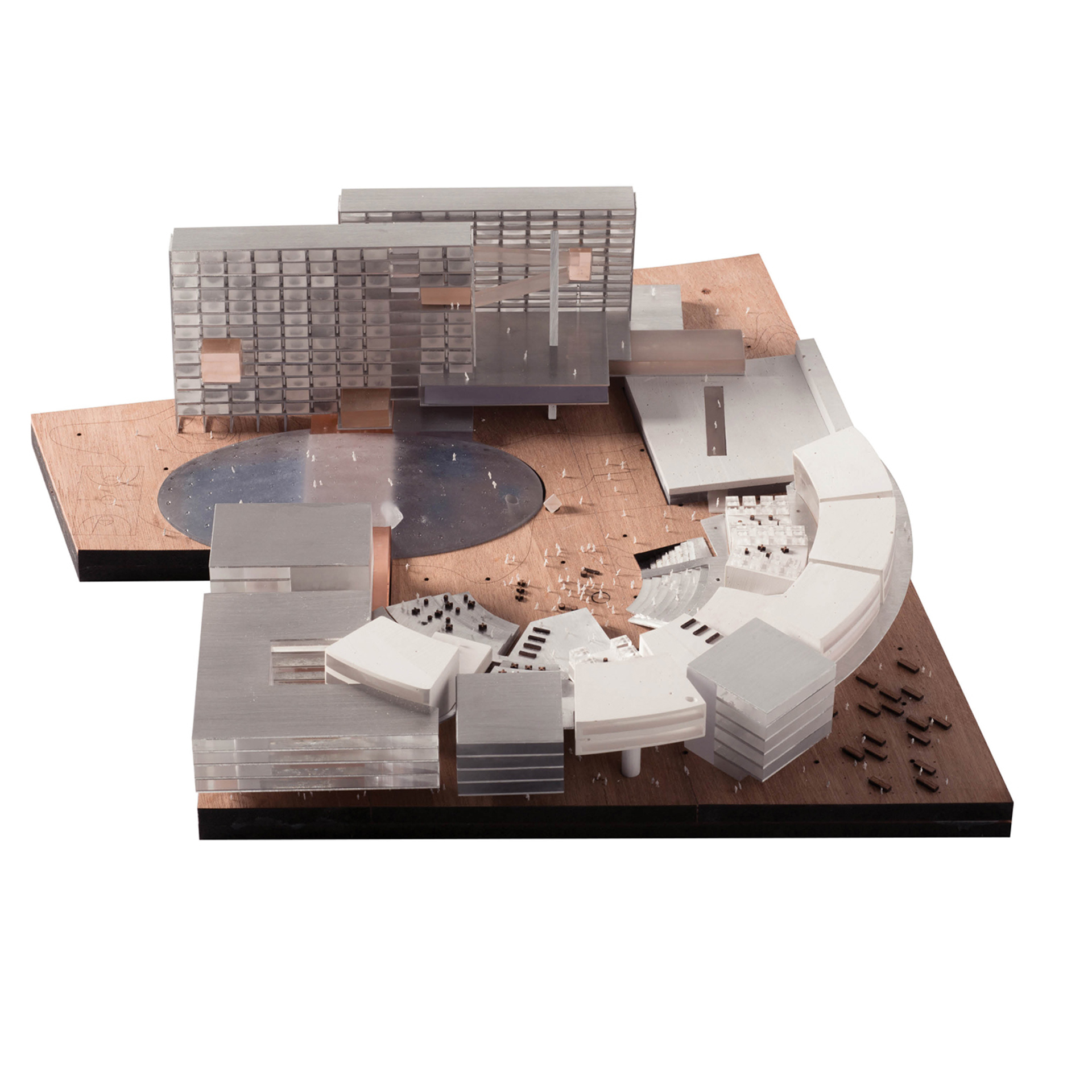 Project

Campus Bocconi

Place

Milan, IT

Year

2013

Client

Bocconi

Competition

Competition by invitation

Urban Design

Laboratorio Permanente: Nicola Russi, Lorenzo Santosuosso

Consultant

Structure: Buri Happold, Wolf Mangelsdorf
; MEP and sustainability: Buro Happold, Paolo Cresci
; local architect: Studio Nonis, Fabio Nonis; traffic: TRM Engineering, Michele Rossi
Costs, GAD, Gianpiero Aresi

Partner-in-charge

Rem Koolhaas

Associate-in-charge

Ippolito Pestellini Laparelli

Model Photography

Frans Parthesius

Renderings

Tegmark

Team

Paul Cournet, Alice Gregoire, Ricardo Guedes, Barbara Materia, Francesco Moncada, Pietro Pagliaro, Silvia Sandor, Miguel Taborda