Follonica (LI), IT
The World School
The awarded project for two new schools in Follonica is developed inside the wider "Scuole Innovative" national competition.
The program for the two new schools included specific functions for each institute, shared and common spaces between them, and open facilities to the city.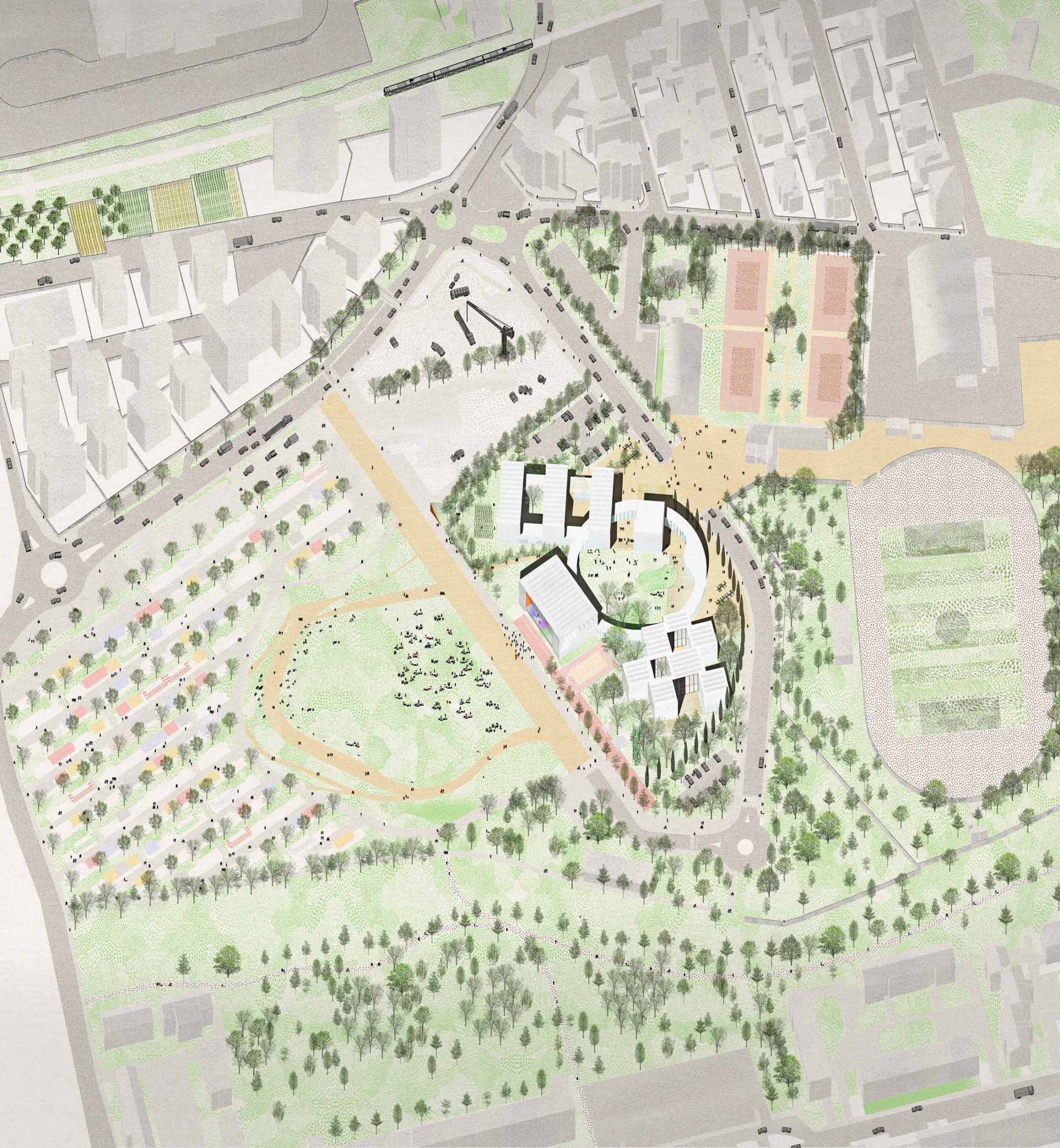 The main design strategy is the introduction of a big circular courtyard named World Court, "Corte Mondo," that connects the two schools into a common surface where the primary collective services are located. Temporarily, and on certain occasions, the courtyard can be opened to the city by hosting cultural and sports events.
The external ring that encircles the Corte Mondo works as an urban street with open corridors and community areas; here, informal spaces, used by students and professors as places of meeting and learning, alternate with defined facilities such as the auditorium, the sport hall, laboratories, and the library.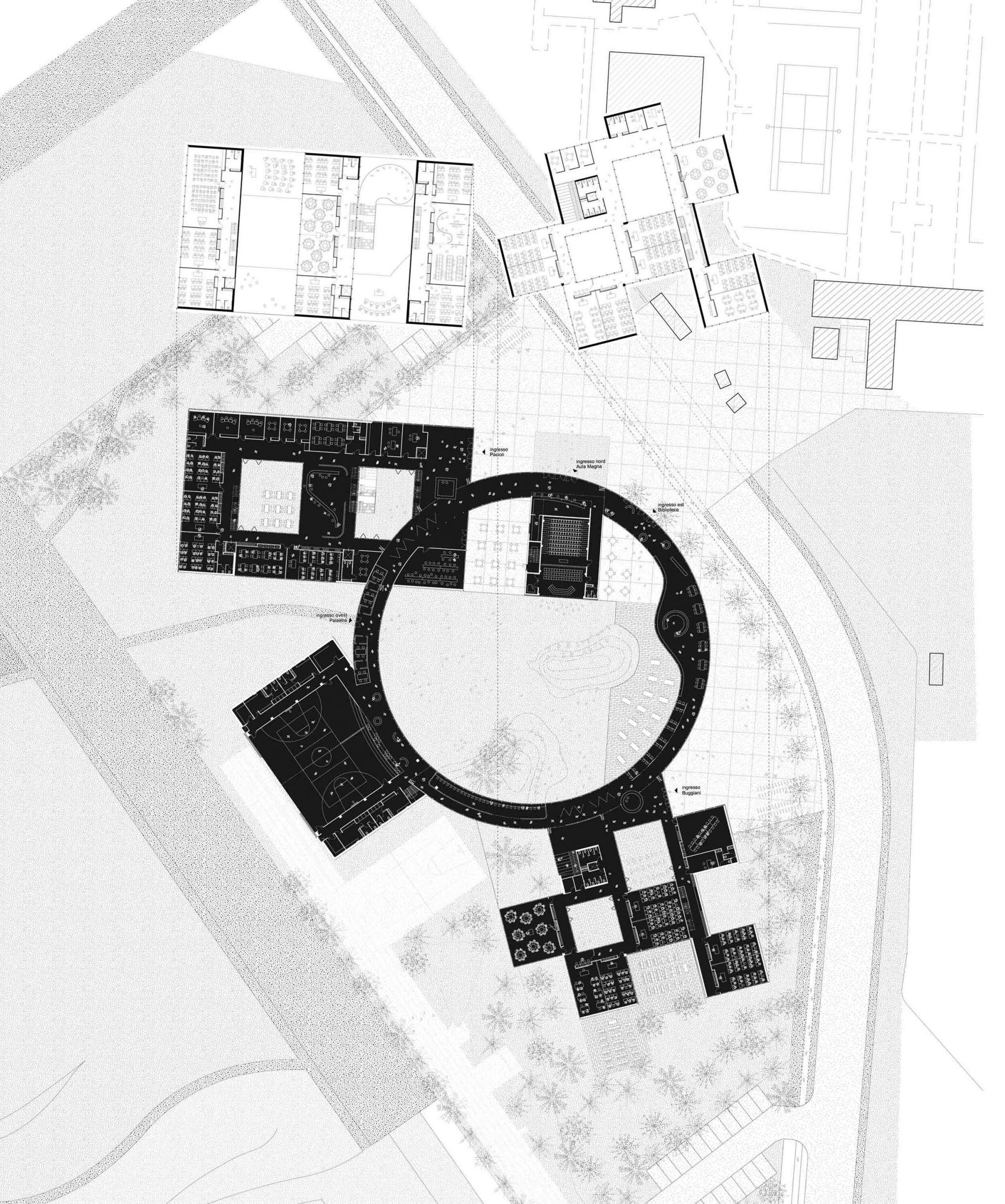 The informal spaces of the school, both indoor and outdoor, create a domestic and flexible environment. Classes and workshops promote creativity through outdoor rooms and the application of innovative teaching models such as the Teal classes, developed by the MIT of Boston.
The project tackles teenagers' needs to develop a new personal civic identity through the definition of shared spaces as places that are at the same time safe, enclosed, and temporarily open to the city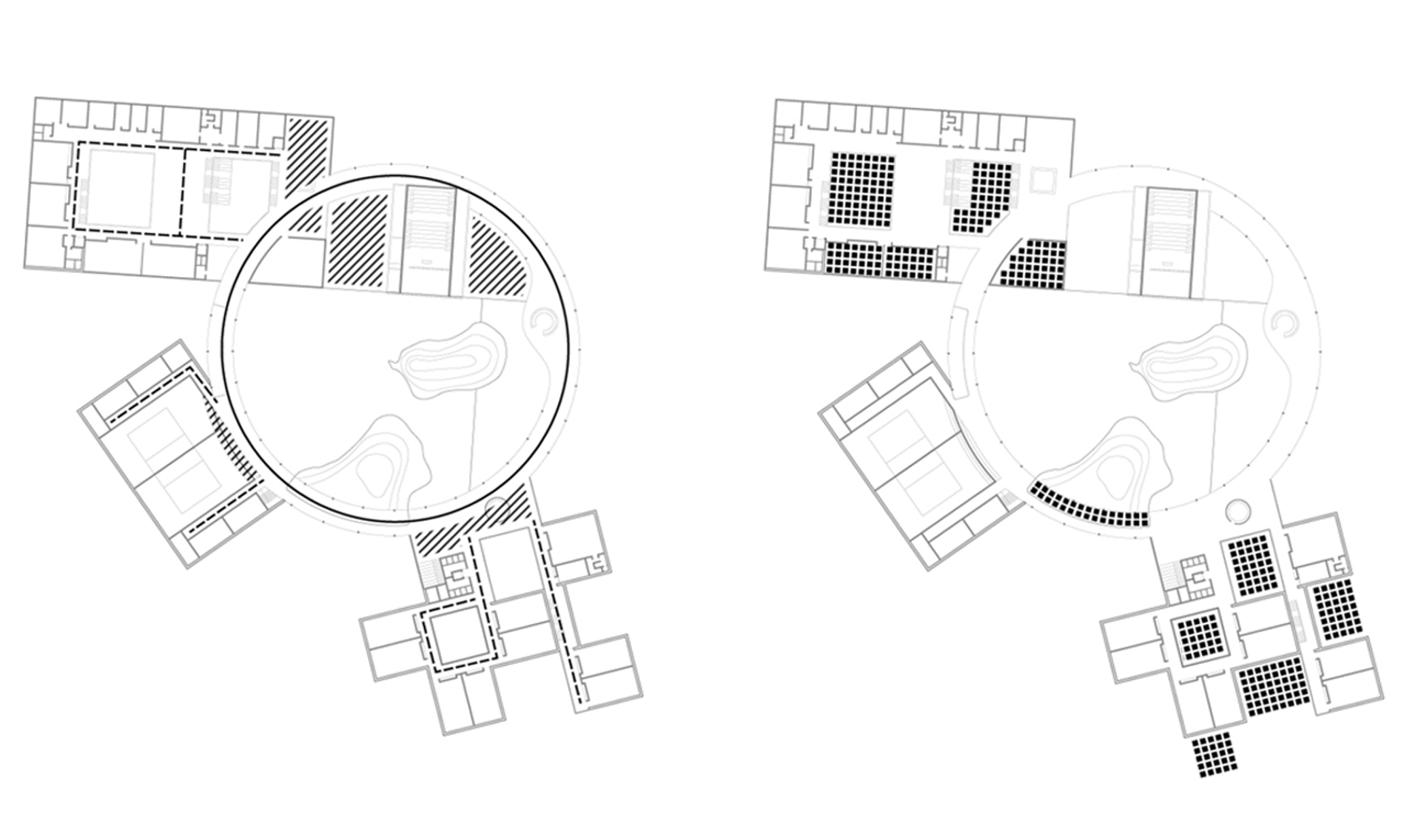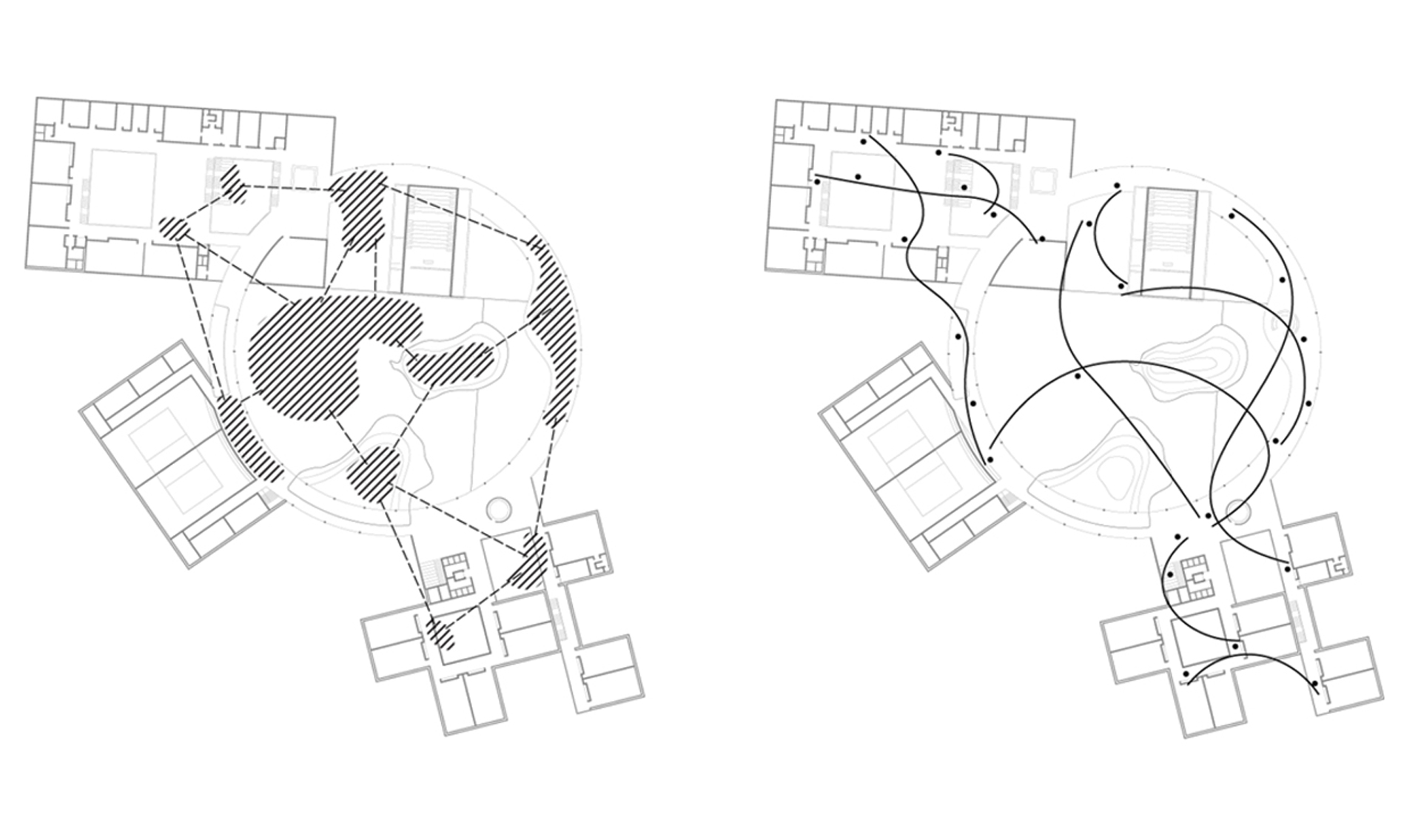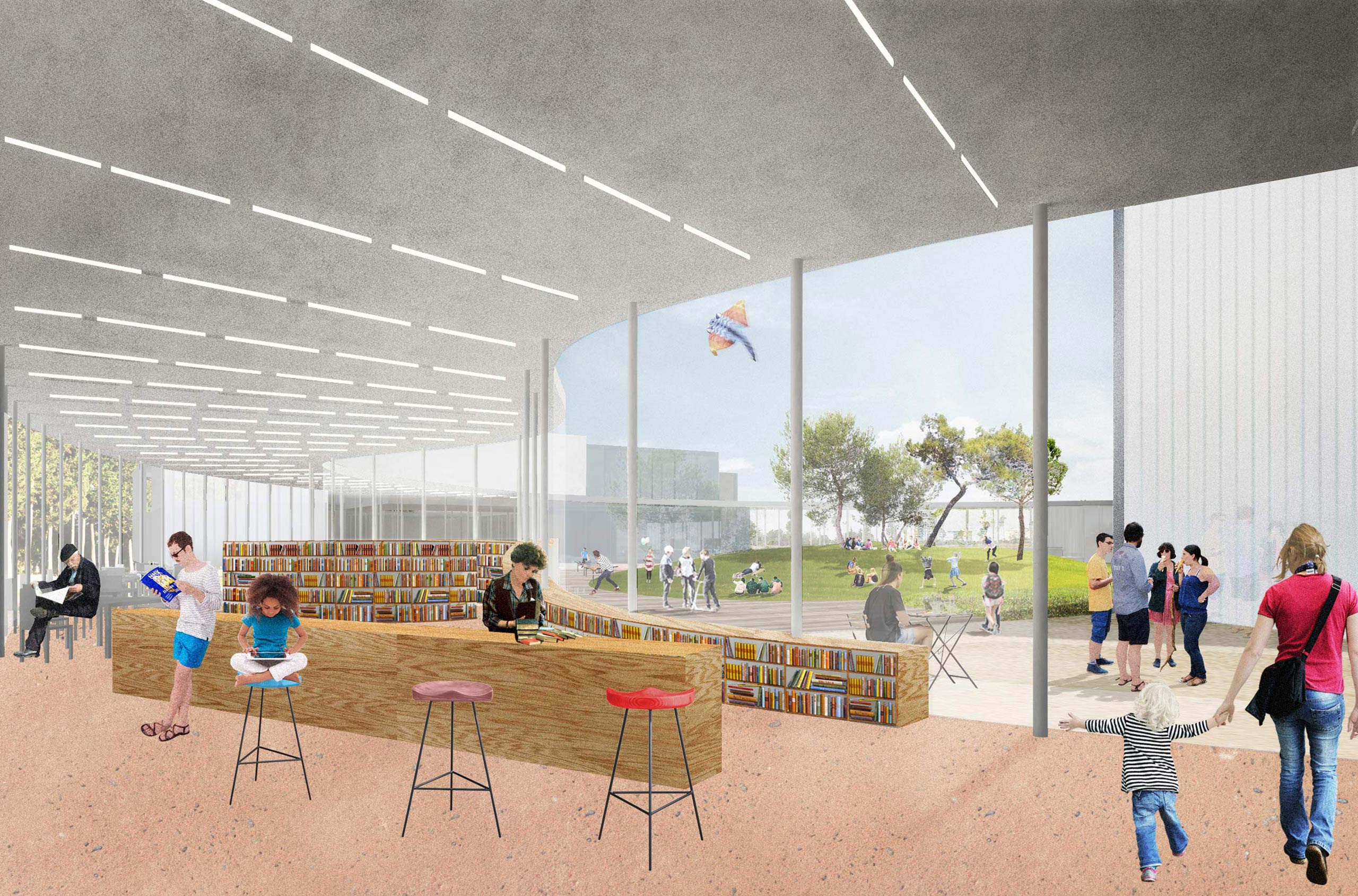 Project

The World School

Place

Follonica (LI), IT

Year

2016

Client

Ministero dell'Istruzione

Status

2nd prize

Competition

Scuole Innovative

Budget

10.000.000 €

Consultant

Technological systems design: Werner Sobek, Ing. Giulia Peretti
; structural engineering: Werner Sobek, Ing. Guido Nieri

Team

Laboratorio Permanente: Nicola Russi, Angelica Sylos Labini, Luca Cozzani, Marco di Forenza, Alessandro Zanoletti, Francesco Tincani, Giacomo Palomba
With Ekaterina Golovatyuk