Milan, IT
Ripa 12
Until the 19th Century, the Naviglio canal was one of the main industrial infrastructures of the city. Nowadays, the spirit of the neighborhood has changed, but the legacy of the past lives in its craft buildings characterized by their industrial aesthetic and the use of exposed brickwork.
The project for converting an existing building into a student housing facing the Naviglio canal takes inspiration both from the material legacy of the context and from today's district vibrant vocation.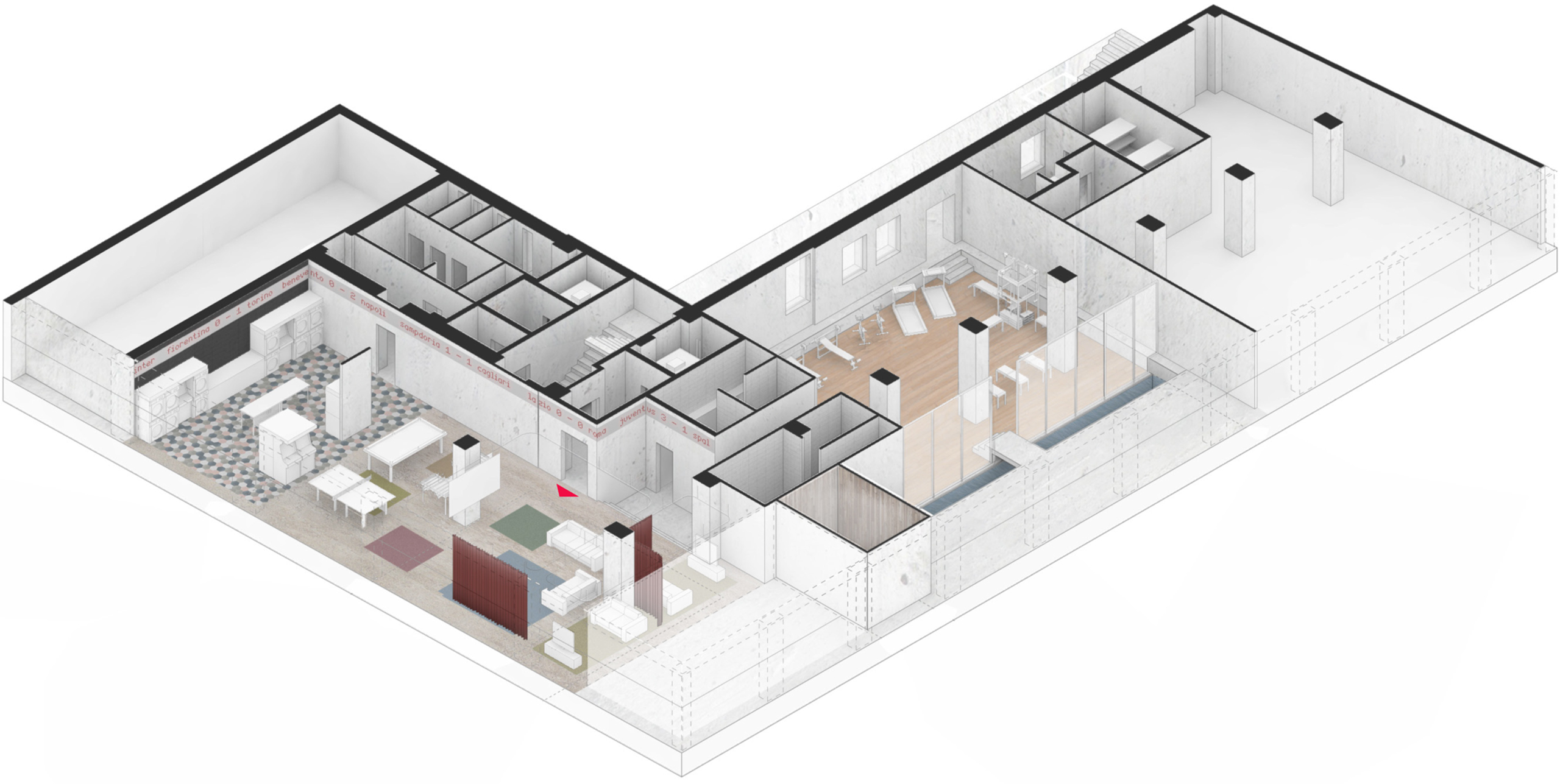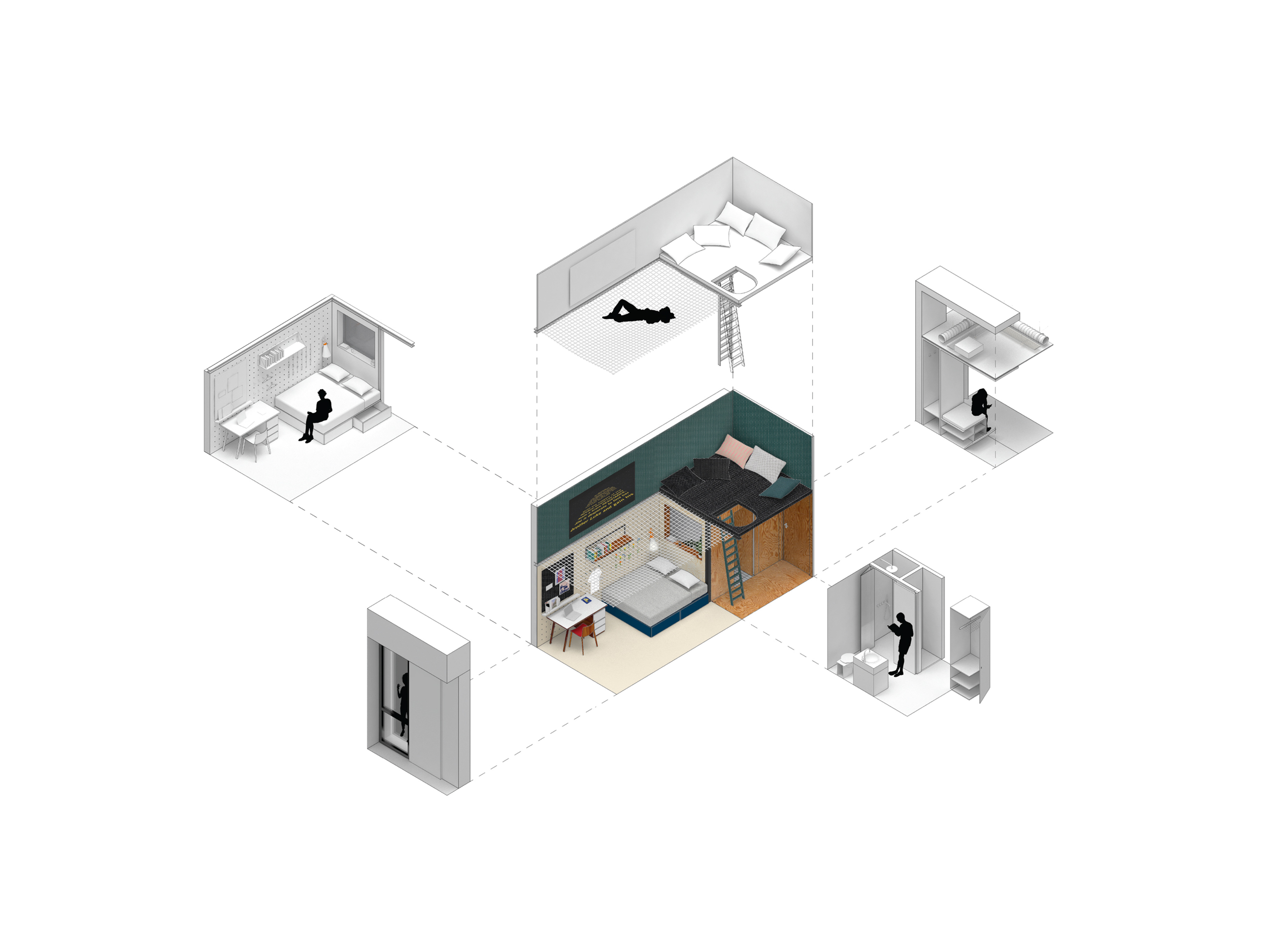 The existing structure with a considerable height inter-floor allows the design of the housing units developed on two levels and leaves ample space for glass windows facing the canal.
On the ground floor, the coworking space, the cafeteria, and the intimate inner courtyard are open to the city. Underground the new spa, which features a pool, is next to a playroom that doubles as a shared laundry room.
From the outdoor space on the ground floor, a vertical sequence of common terraces leads to the rooftop.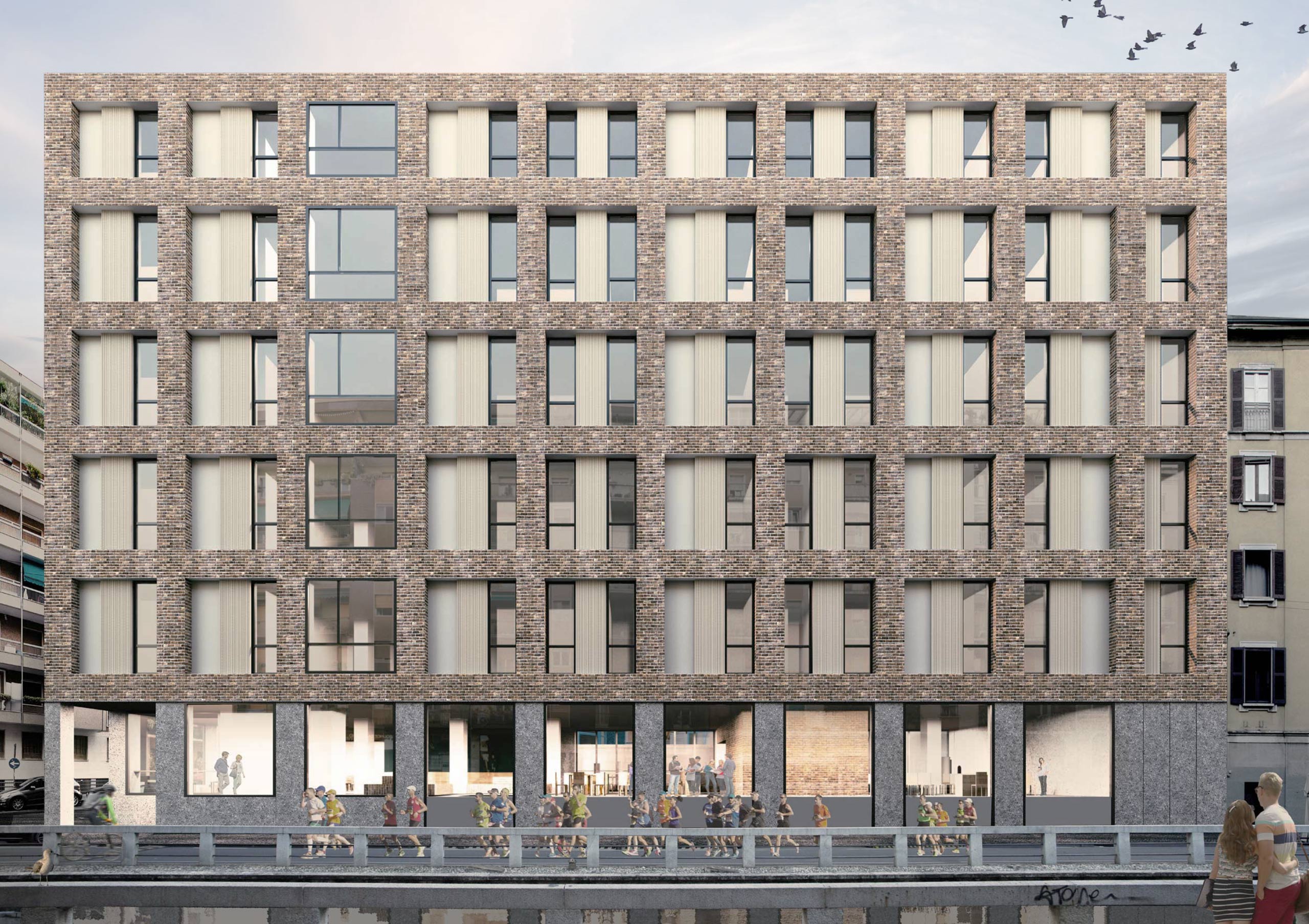 Project

Ripa 12

Place

Milan, IT

Year

2017

Client

Private commitment

Status

Concept

Team

Laboratorio Permanente: Nicola Russi, Angelica Sylos Labini, Luca Cozzani, Giacomo Palomba, Alberto Ceriotti
With Park Associati